Movies starring Niels Arestrup
Diplomacy
The historical events referenced in Volker Schlondorff's 2014 film Diplomacy (based on the stage play by Cyril Gely) are real but the details have largely been fudged, imagined, or fictionalized. To quote Mark Twain, "Never let the truth get in the...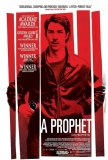 Prophet, A
A Prophet (Un prophète in its home tongue) is director Jacques Audiard's gangster-themed twist on the rags-to-riches story. Although it's a genre staple to present the story of an innocent corrupted by the criminal world and rising to a position ...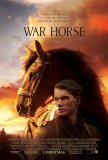 War Horse
Over the last 20 years of his career, Steven Spielberg has often coupled a crowd-pleasing would-be blockbuster with a more serious-minded project. Thus, in 1993, he released Jurassic Park in tandem with Schindler's List. In 1997, there were The Los...