Movies directed by Jacques Audiard Beat that My Heart Skipped, The
The Beat that My Heart Skipped is director Jacques Audiard's re-imagination of James Toback's Fingers. Although Audiard and his co-writer, Tonino Benacquista, have retained the premise and some of the ideas of the original, this is, for the most par...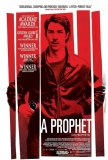 Prophet, A
A Prophet (Un prophète in its home tongue) is director Jacques Audiard's gangster-themed twist on the rags-to-riches story. Although it's a genre staple to present the story of an innocent corrupted by the criminal world and rising to a position ... Read My Lips
It has been nearly a year since I first saw Read My Lips, and the taste of the film still lingers. Time may leech away the specifics, but the overall impression remains. So it is with many great films. By far, the most impressive French film I s...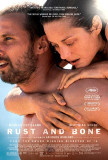 Rust and Bone
When Rust and Bone tells a story of a woman's recovery from a devastating injury, it hits all the right notes, traveling a path that is poignant without being mawkish and triumphant without being saccharine. However, when it chronicles the life of...