Movies starring Emmanuelle Devos Beat that My Heart Skipped, The
The Beat that My Heart Skipped is director Jacques Audiard's re-imagination of James Toback's Fingers. Although Audiard and his co-writer, Tonino Benacquista, have retained the premise and some of the ideas of the original, this is, for the most par...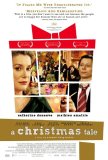 Christmas Tale, A
Christmas movies and dysfunctional families go together like hands and gloves. Whether a comedy or a drama, from the absurd to the sublime, Christmas trees are often coupled with family divisions. While films like National Lampoon's Christmas Vaca...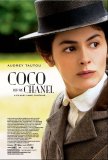 Coco before Chanel
One could make a cogent, compelling argument that no individual had a bigger impact on the 20th century fashion industry than Coco Chanel. Larger than life in both image and influence, she shaped the way women dressed from the Flapper era until he... Kings and Queen
Kings and Queen, the 2004 film by French director Arnaud Desplechin, is wending its way slowly across North America, making its way into select art houses. The movie is quintessentially French, focusing on drama instead of melodrama and character ... Read My Lips
It has been nearly a year since I first saw Read My Lips, and the taste of the film still lingers. Time may leech away the specifics, but the overall impression remains. So it is with many great films. By far, the most impressive French film I s...