Movies starring Penn Badgley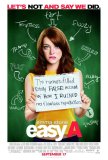 Easy A
Most movies about teenagers come in one of two flavors: romantic comedies or sex comedies. Then there are films like Easy A - smart, satirical jabs at aspects of popular culture that defy simplistic classification. These may be set in schools but... John Tucker Must Die
The gulf is vast between what the studio wants us to think John Tucker Must Die is and what it really is. The marketers and publicists would have us believe this is a dark, edgy teen comedy about a band of two-timed girls taking revenge on the school...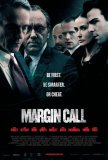 Margin Call
Long ago, the concept of "money" was devised as a means by which commerce could be simplified - after all, it's easier to carry around some kind of marker than cows or cattle or bags of grain. As society has evolved, however, so has the way in whic...