Movies starring Peter Macnicol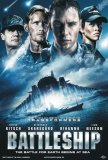 Battleship
Let me start this review off on a positive note. Battleship is in 2-D, not 3-D, so there are no issues with motion blur, low light levels, and general eye discomfort. There are some nice establishing shots of Hawaii; I might want to go there if I w...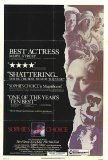 Sophie's Choice
Spoiler Warning: This review discusses key plot points in detail. Those who have not seen Sophie's Choice and wish to have a "virgin experience" are advised not to read beyond the first paragraph. Sophie's Choice was the best film released in 1... Dracula: Dead and Loving It
When it comes to spoofs of horror films, one of the greatest of all time is surely Mel Brooks' Young Frankenstein, a movie that's as clever as it is funny. Now, more than two decades later, Brooks has attempted to re-create the magic by doing to B...