Movies starring Souleymane Sy Savane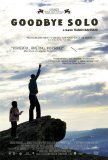 Goodbye Solo
Goodbye Solo is a simple character drama that chronicles the interaction between a man who wants to end his life with dignity on his own terms and the Good Samaritan who believes there must be another way. On the surface, Goodbye Solo might appear...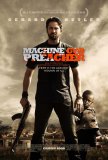 Machine Gun Preacher
Machine Gun Preacher uses the "real-life" story of Sam Childers (Gerard Butler) as the framework for a movie that is part drama, part action, and part social conscience. Like Hotel Rwanda, it seeks to provide a human context to one of Africa's most...