Movies starring Ursula Andress Casino Royale
The only James Bond story for which Albert Broccoli never obtained the rights is Casino Royale. Those are held by Charles Feldman, who, following the success of Dr. No, From Russia with Love, and Goldfinger, decided that he wanted to make his ...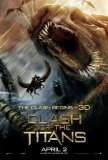 Clash of the Titans
On the surface, Clash of the Titans would seem to be mixed using a sure-fire recipe for success, so where did things go wrong? How did a film that should have captured the imagination of the young Star Wars generation end up failing? Some of it h...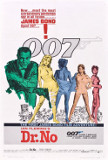 Dr. No
Barring a television adaptation of Casino Royale in the 1950s (not to be confused with the 1967 movie of the same name), 1962's Dr. No was the first opportunity fans of Ian Fleming's James Bond had to watch the intrepid superspy in action. Ho...