Movies directed by David Robert Mitchell
It Follows
It Follows, as uncommon a horror film as you're likely to find in the wasteland of PG-13 mediocrity defining the genre today, takes its inspiration from a film that's 37 years old. By echoing John Carpenter's Halloween (not in terms of na...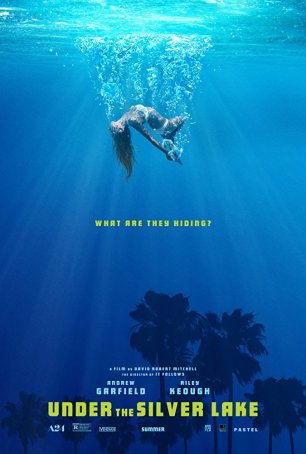 Under the Silver Lake
A naked woman wearing an owl mask. Sex orgies in buried tombs. Skinny-dipping shoot-outs. A serial killer of dogs. A topless woman with a talkative parrot. A girl with a balloon fetish. An aggressive skunk. Enough conspiracies and secret codes...