Movies directed by John Singleton 2 Fast 2 Furious
There's good news and bad news about 2 Fast 2 Furious, the moronic follow-up to The Fast and the Furious and a contender for the worst movie of 2003. The good news is that it's better, albeit marginally, than Freddy Got Fingered. The bad news is th...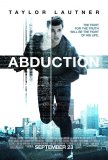 Abduction
Perhaps the only way to approach Abduction that will not result in a 105-minute boredom-induced coma is to think of it as a comedy, preferably with a drinking game attached. There are laughs to be had, although none of them are intentional. Girls (... Rosewood
Rosewood, central Florida, 1923. The town's population numbered about 120, mostly black. It was a prosperous, happy community until a January day when one woman's lie set off a chain of events that would have devastating results. That woman was ...