Movies directed by Terrence Malick New World, The
When last we encountered Pocahontas in movie-land, she had been Disney-fied to allow children to experience a sanitized version of her adventures. While there's nothing wrong with Pocahontas (except the history, that is), Terrence Malick is going fo...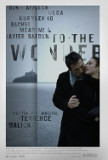 To the Wonder
It should be noted that Terrence Malick's failures tend to be more interesting than many directors' successes. To the Wonder is not a complete package. Crafted with what can best be described as "a European sensibility," it's heavy on visuals and ...
Tree of Life, The
At its least, Terrence Malick's The Tree of Life is an ambitious slice of cinema by a major filmmaker. Striving for no less than the pinnacle of Stanley Kubrick's 2001: A Space Odyssey, The Tree of Life falls short of masterful but retains a power ...