Movies with music written by Mike Patton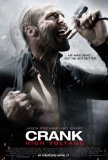 Crank 2: High Voltage
Crank 2: High Voltage is the freak show act at a carnival. It's so over-the-top that the phrase ceases to have meaning in this context. It's a bizarre concoction of testosterone, adrenaline, and psychedelics. It seeks not only to top its predece...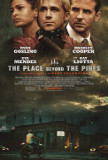 Place Beyond the Pines, The
By turns powerful and frustrating, The Place Beyond the Pines is a three act tale about the sins of the fathers being visited upon the sons. It uses coincidence to emphasize consequence and ably applies karmic lifestyle interpretation to the text. ...