Movies with music written by Paul Cantelon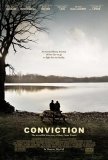 Conviction
Take a real-life feel-good story about personal heroism and use it as the basis for a generic screenplay. Lather on some prestige. Hire an Oscar-winning actress and a bunch of supporting performers with nominations on their resumes. Promote the ... Diving Bell and the Butterfly, The
For many people, there is no hell more unimaginable than having a healthy, active mind trapped in a paralyzed husk of a body. Some of those in this situation seek a quick end to their misery (as was the case with Ramon Sampedro, whose tale was dra... Everything Is Illuminated
I want to give actor-turned-director Liev Schreiber credit for making his behind-the-camera debut a film that means something to him. One can easily see how Everything Is Illuminated could be a deeply personal effort. Unfortunately, the meaning a...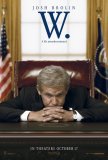 W.
It would be grossly unfair to criticize W. as a hatchet job - it's too clumsy for such a description to apply. This movie frequently feels like the shotgun marriage of Nightline and Saturday Night Live. Superficial, uninformative, and inert, this...