Movies with screenplay written by Michael Haneke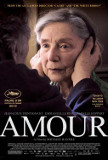 Amour
Films can be tremendous vehicles for escapism - paths to freeing oneself from worldly concerns and considerations. They can also be a means of getting in touch with essential elements of humanity such as love, sacrifice, and mortality. Those three ... Caché
Guilt and paranoia - two powerful cornerstones of the human psyche. In his latest, award-winning drama (it has captured about a dozen significant international citations), writer/director Michael Haneke explores both, although the manner in which ... Funny Games
Note: It is difficult to present a meaningful discussion of Funny Games without giving away major plot points. As a result, there are two reviews. This is the non-spoiler review, which limits spoilers to a bare minimum. For a more full discussio... Funny Games (spoilers)
Note: You have reached the spoiler review for Funny Games. Click here for the non-spoiler review. We've seen the set-up before: a nice middle-class family held captive by a pair of psychopaths. This time, however, things aren't going to turn o...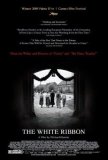 White Ribbon, The
Michael Haneke's The White Ribbon, which won the Golden Palm Award at the 2009 Cannes Film Festival, is the quintessential art film: slow, demanding, and rewarding for those willing to put forth the intellectual effort necessary to puzzle out its a...