Movies with screenplay written by Neil Jordan Crying Game, The
The Crying Game, the creation of Irish director/writer Neil Jordan, loosely fits into the category of a "thriller", although to saddle it with such a label is perhaps to do it a great injustice, since this immediately causes images of the Die Hard ...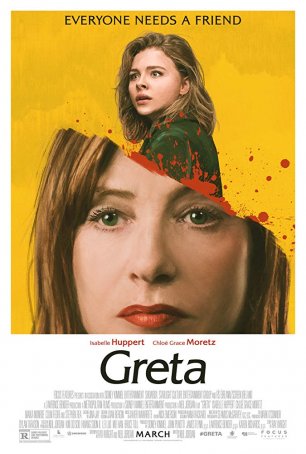 Greta
Remember the rash of '80s/'90s thrillers about psycho friends/lovers who turned out to be stalkers? The most prominent of those was probably Fatal Attraction, but it was by no means the only one. Greta seeks to exhume the skeleton of that... Michael Collins
"It's my considered opinion that in the fullness of time, history will record the greatness of [Michael] Collins and it will be recorded at my expense." -- Eamon De Valera, President of the Republic of Ireland, 1966 Of the more than five dozen... Mona Lisa
Serene. Beautiful. Untouchable. All of those words can be used to describe the subject of Leonardo Da Vinci's best-known painting, "The Mona Lisa." And, while almost everyone knows what she looks like, no one knows her story. Her life is a bla...