Movies starring Stephen Rea Crying Game, The
The Crying Game, the creation of Irish director/writer Neil Jordan, loosely fits into the category of a "thriller", although to saddle it with such a label is perhaps to do it a great injustice, since this immediately causes images of the Die Hard ...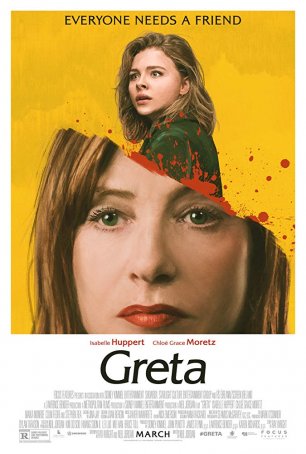 Greta
Remember the rash of '80s/'90s thrillers about psycho friends/lovers who turned out to be stalkers? The most prominent of those was probably Fatal Attraction, but it was by no means the only one. Greta seeks to exhume the skeleton of that... Interview with the Vampire
Francis Ford Coppola's Dracula. Mike Nicols' Wolf. Kenneth Branagh's Frankenstein. Suddenly, horror of the old genre (as opposed to the '80s slasher flicks) is back with a vengeance. The latest, and arguably the most ambitious, to enter this p... Michael Collins
"It's my considered opinion that in the fullness of time, history will record the greatness of [Michael] Collins and it will be recorded at my expense." -- Eamon De Valera, President of the Republic of Ireland, 1966 Of the more than five dozen... Reaping, The
Upon reflection, it's not difficult to understand why The Reaping languished for so long on the shelves of Warner Brothers before being dumped into distribution. (Those with long memories may recall trailers for this movie popping up about a year ...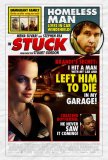 Stuck
Stuck, like many in the thriller/comedy genre, has difficulty handling the tonal shifts between humor and suspense that exist within its framework. That's not to say the movie fails - there are times when it is bitingly funny and times when its bl... This Is My Father
For first-time filmmaker Paul Quinn, This Is My Father is clearly a family affair in more than one sense of the term. Not only does the plot deal with an aging man coming to grips with truths about the father he never knew and the mother he though... V for Vendetta
V for Vendetta represents 2006's first memorable motion picture - a visually sumptuous concoction that combines political allegory, bloody action, and a few stunning cinematic moments into a solid piece of entertainment. While it's true that the f...