Kramer vs. Kramer (United States, 1979)
September 25, 2019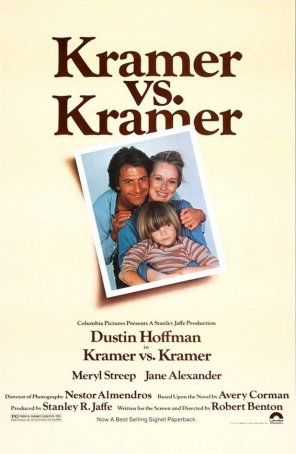 Although the subject matter of divorce no longer carries the whiff of controversy and scandal it once did, Kramer vs. Kramer has lost none of its power in the forty years since its release. That's because, although divorce has been normalized, its impact on the family (especially children) has not. For kids in particular, the severing of the bonds between parents can be wrenching. That truism, shown through the eyes of a father, lies at the heart of the 1980 Best Picture Oscar-winner. The passage of time has done nothing to dilute its potency.
Perhaps the most surprising thing about Kramer vs. Kramer is that it made more money than any other movie released in 1979. Despite competition from other films (like Star Trek: The Motion Picture) in the early blockbuster era, this character-based drama won the battles of the box office and Oscar night. Only three other post-Star Wars titles can make that claim: Titanic, Forrest Gump, and Return of the King. Kramer vs. Kramer rang true for both critics and "average" movie-goers. It was by far the most successful film of writer-turned-director Robert Benton's career and gave him his lone Academy Award as a director. (He has two statuettes for writing – this film and 1984's Places in the Heart.)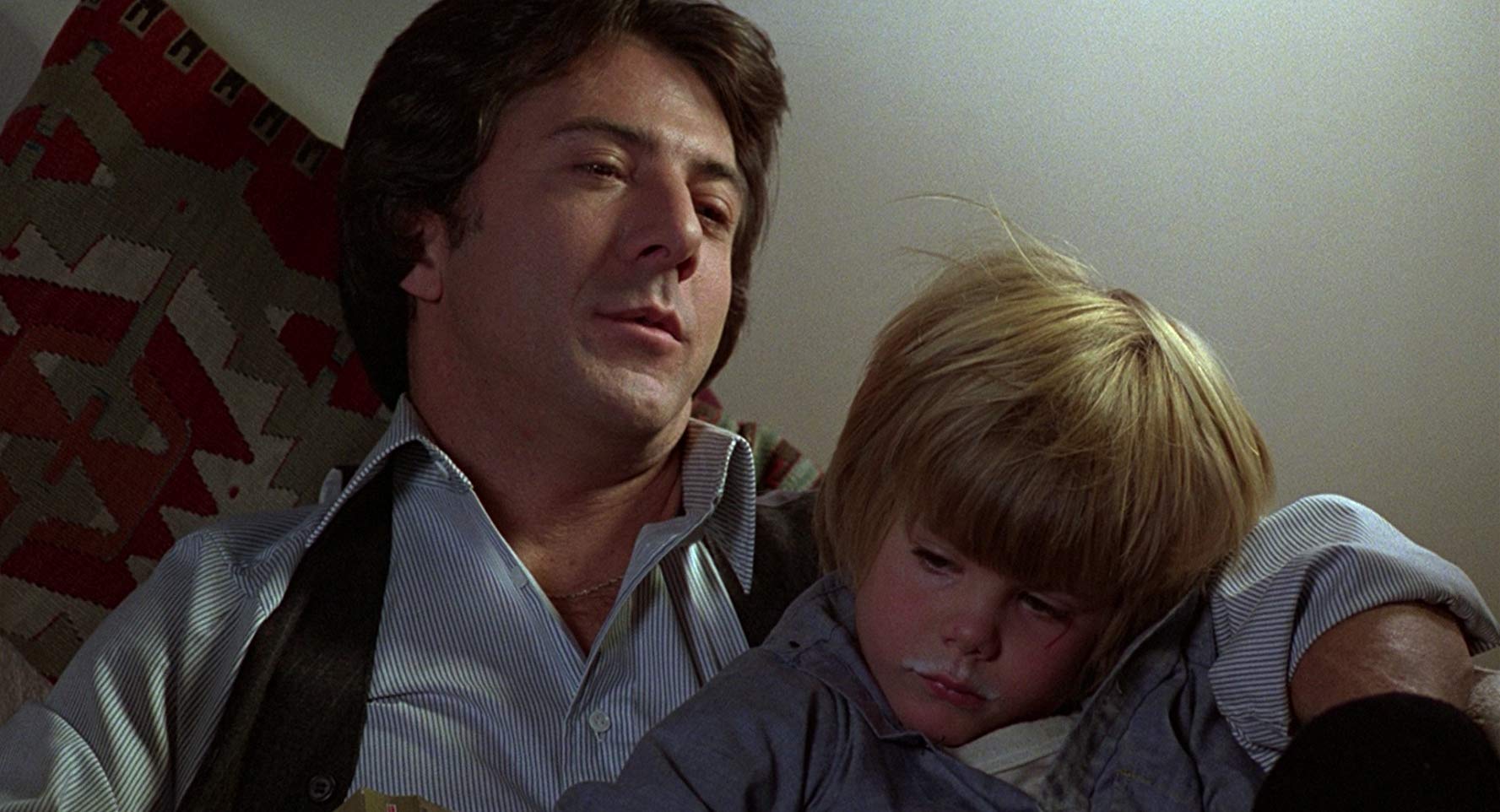 Kramer vs. Kramer presents an autopsy of a divorce and how it impacts the involved participants. The main character, Ted Kramer (Dustin Hoffman), an ad agency workaholic, is blindsided when his neglected wife, Joanna (Meryl Streep), leaves him. Feeling the need to "find herself" and being unable to accomplish that aim while burdened with a child, she leaves her young son, Billy (Justin Henry), with Ted. Accustomed to spending only cursory time with his offspring, Ted finds the prospect of single parenthood to be daunting. But, with the passage of time, he and Billy bond, and he comes to prioritize his home life over his job. This results in his losing the latter…just as Joanna returns to New York from an 18-month hiatus and decides she wants custody of the child she left behind. The ensuing court fight, dominated by the lawyers, descends to a level of mutual character-assassination that shocks both participants.
The movie deals with a number of late-'70s/early-'80s "hot button" issues, including the escalating divorce rate, the growing presence of women in the workforce, and the rise of single-parent households. Although undoubtedly relevant to the era in which it was produced, Kramer vs. Kramer's evenhanded, non-judgmental approach allows the film to work dramatically during a time when those elements have become commonplace within society. Although presented from Ted's perspective (Joanna is absent for about half the film), the story doesn't turn him into a victim nor does it make him an ogre. He willingly accepts his role in driving Joanna away, recognizing that he didn't pay attention to her needs while believing that when he was happy, she was happy.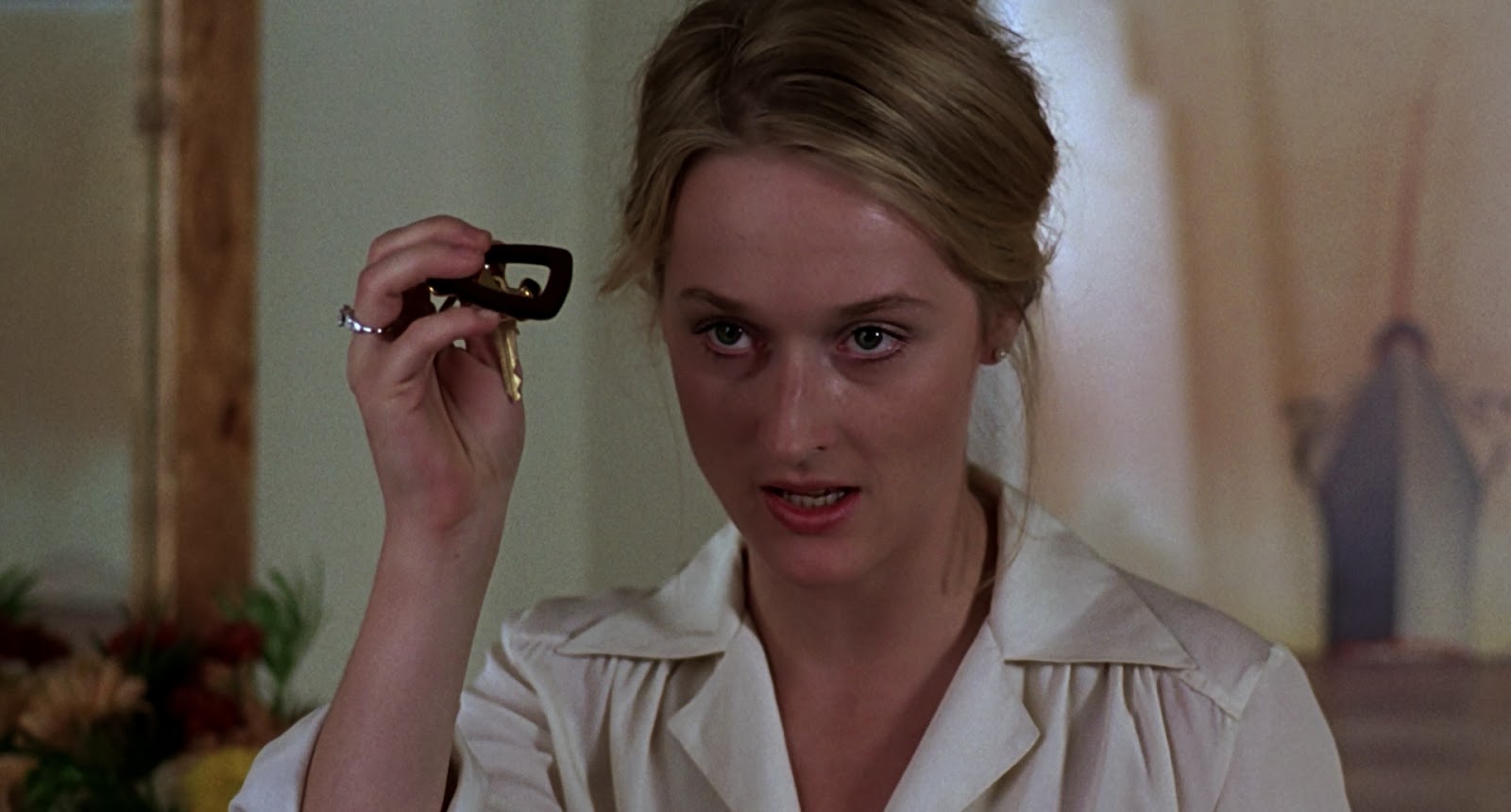 According to Meryl Streep, Benton's openness to having her rewrite some of the dialogue and provide Joanna with a believable motivation for abandoning her child humanized the character. Kramer vs. Kramer doesn't play the so-called "blame game." Joanna isn't presented as selfish or uncaring. Her regret at leaving Billy and her longing to be part of his life become clear, and she isn't comfortable that, in order to gain custody of her son, she will have to deprive him of the special bond he formed with his father during her absence.
Much has been written about the on-set tension between Hoffman and Streep. Although they may have respected one another, there wasn't a lot of love lost. Hoffman, a notorious method actor, crossed the line on several occasions in an attempt to get a more "real" reaction from Streep (slapping her and smashing a wine glass against a wall). In today's climate, his actions would be roundly condemned but an actor of his prominence could get away with such things in the 1970s. Regardless of the morality of his actions, three acting Oscar nominations were doled out – for Hoffman, who won his first (after three previous nominations); Streep, who won her first (after one previous nomination); and Justin Henry, whose mature performance was considerably more seasoned and affecting that what one might expect from an eight-year old.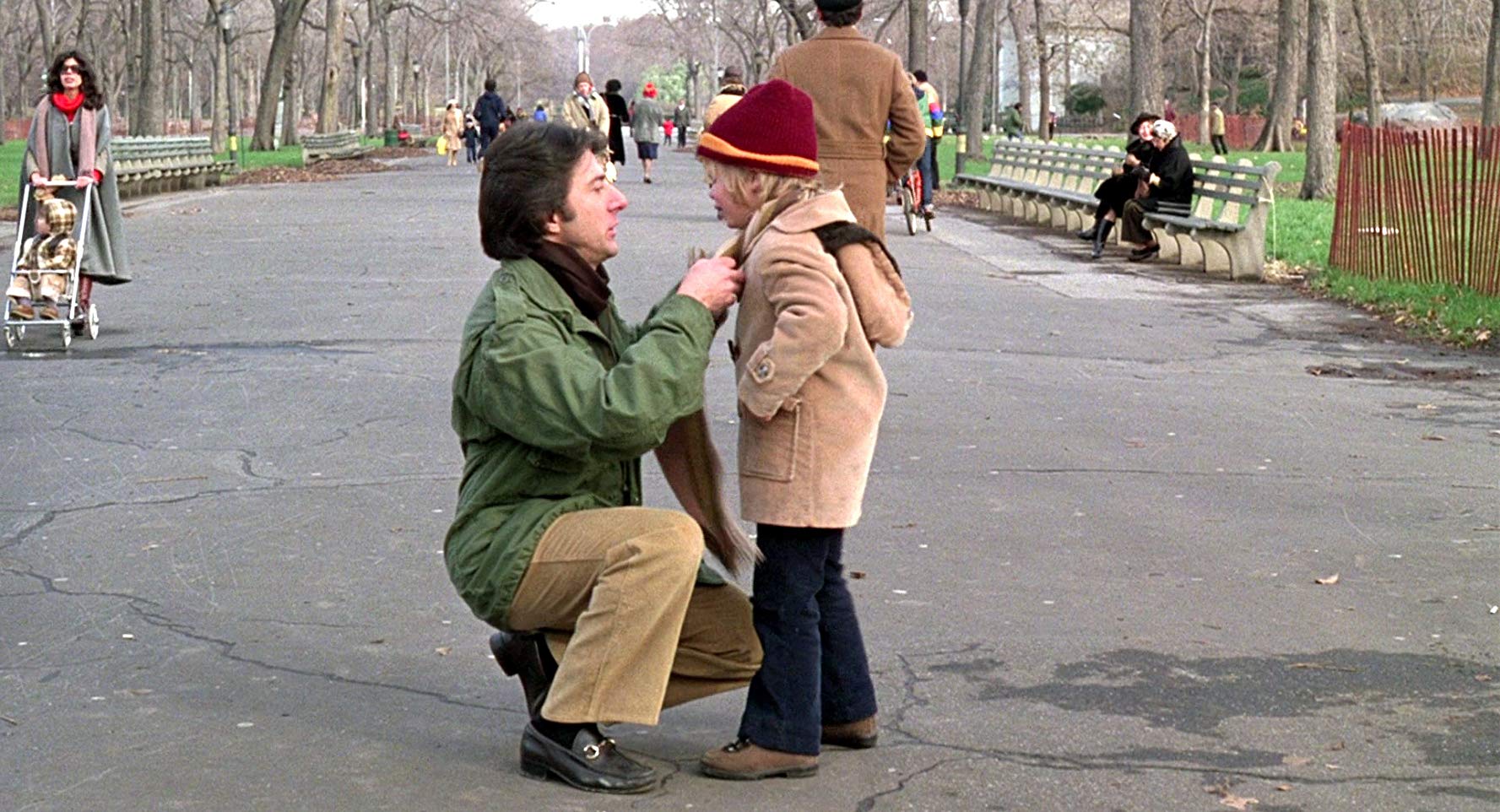 The movie's tone is generally somber, although not mournful. The film takes one comedic detour when Billy, going to the bathroom in the morning, encounters a stark-naked Jobeth Williams in the hallway (she had spent the night with Ted). Billy's matter-of-fact reaction unnerves the already nonplused Williams, who slinks away with her hand covering her crotch and breasts. The underlying idea of the scene was borrowed more than a decade later by the TV show NYPD Blue in what became one of the program's most controversial episodes.
Kramer vs. Kramer contains all the elements of good, deep drama. Believable acting and strong, down-to-earth writing allow the characters' relationships to come to the fore – especially that of Ted and Billy. The movie's refusal to fall back on lazy stereotypes and a facile resolution results in a sense of satisfaction when Ted utters the film's final word, "Terrific!" In that moment, it's reasonable to feel that he might be speaking about the movie we have just witnessed.
---
Kramer vs. Kramer (United States, 1979)
---

Three...better movies of this genre
worse movies of this genre
Three...better movies of Dustin Hoffman
worse movies of Dustin Hoffman
Three...better movies of Meryl Streep
worse movies of Meryl Streep
Three...better movies of Jane Alexander
worse movies of Jane Alexander