Malcolm & Marie (United States, 2021)
February 03, 2021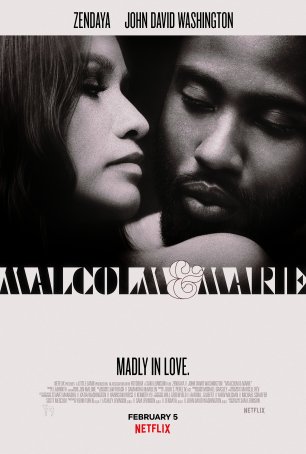 As a portrait of a romance in the throes of disintegration, Malcolm & Marie offers a balanced and heartbreaking examination of why it's never easy to assign "fault" when love goes sour. Malcolm (John David Washington) is a narcissist who's involved with Marie (Zendaya), a woman with a fragile ego and a tendency to play the "victim" card. It's a classic oil-and-water syndrome. They are drawn together by something they each call "love" but do little beyond throwing verbal daggers for most of the 106-minute running length. The movie takes a second-half detour to allow writer/director Sam Levinson to toss his own missiles at film critics by using Malcolm as his proxy. While this sequence provides a greater understanding of Malcolm's towering sense of entitlement, it seems protracted and self-indulgent and sidetracks the focus from the roiling chemistry between the two leads.
Malcolm & Marie unfolds in real-time, beginning with the arrival home (actually, a rented house) of the "happy" couple following the world premiere of director Malcolm's latest movie. He's so elated by the response that he fails to notice his partner is less-than-pleased. He rants about having been compared to Spike Lee and John Singleton rather than William Wyler, making it clear that he believes The Best Years of Our Lives to be one of the best movies ever made. This leads to a diatribe about racism in film and film criticism, that he is only being compared to other black filmmakers. Marie listens quietly, making a late night mac & cheese snack for him, but her expression speaks louder than words ever could. It takes far too long for Malcolm to figure out that something is wrong.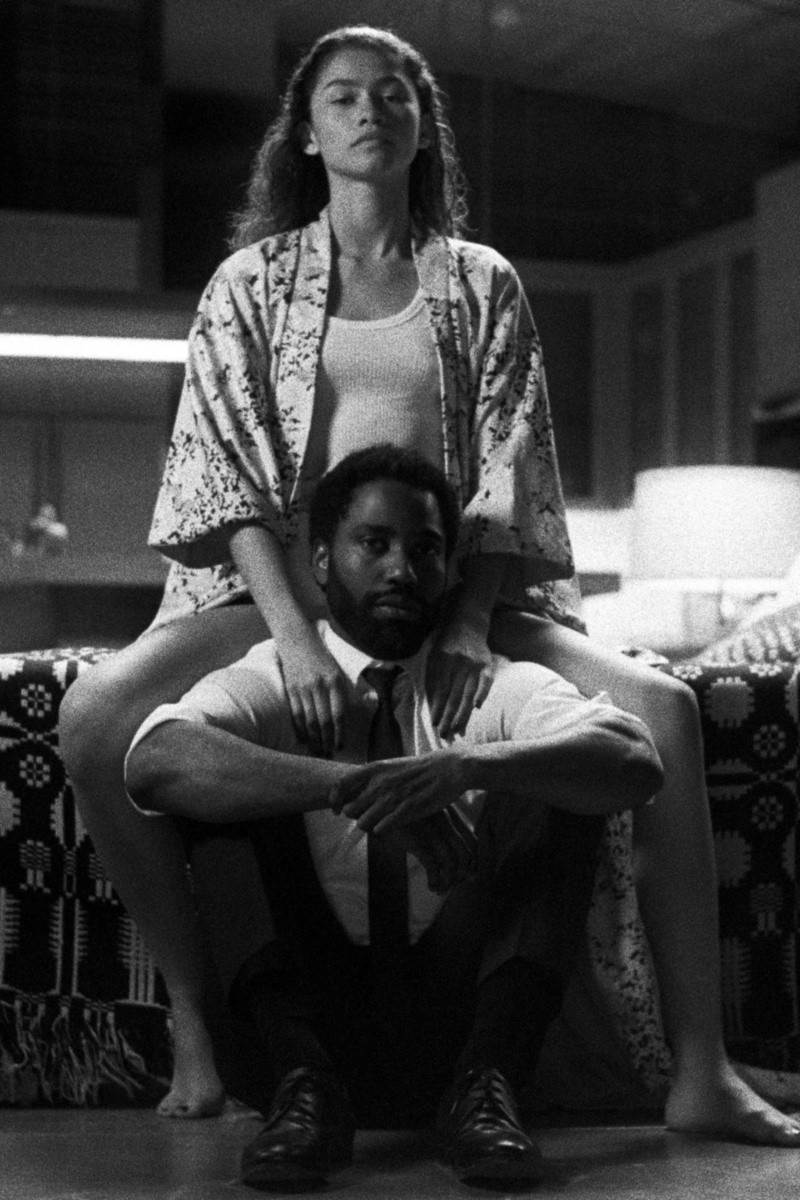 For the next 80-or-so minutes, we are treated to a sparring bout between the two in which both score some nasty shots but neither achieves a knockout. On a couple of occasions, tensions abate enough for things to edge close to cozy companionship and almost-sex but it doesn't last. By the end of the film, it's unclear whether Malcolm and Marie have realized what everyone in the audience knows: even if they survive the night as a couple, any prospects of a long-term relationship are doomed.
Levinson begins the film with an extended take of the couple's interactions as seen through a window (looking from the outside). When he moves the camera within, one doesn't have to be a scholar of cinema to understand his point: the relationship looks different from the outside than it does in close-up. The intimacy of some of the scenes recalls the work not of William Wyler but of John Cassavetes and some of the European auteurs who made their marks during the '60s and '70s. At one point, Malcolm speaks a phrase which is undoubtedly Levinson talking to the audience: "Cinema doesn't need to have a message. It needs to have a heart."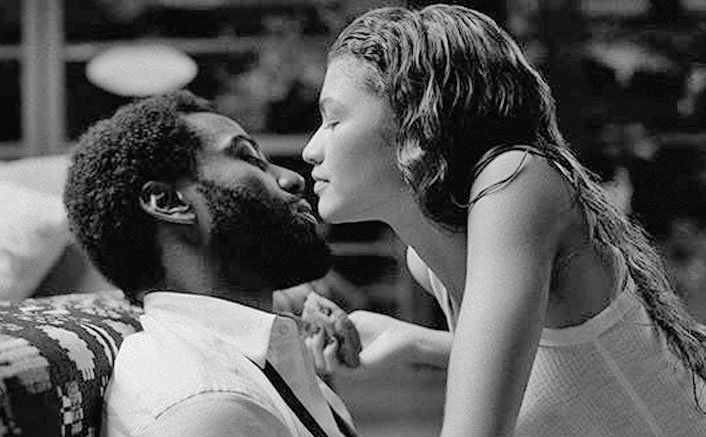 Performances form the backbone of Malcolm & Marie and both impress (at times more so than the screenplay). John David Washington, fresh from headlining Christopher Nolan's Tenet, has the splashier role and he throws himself fully into the larger-than-life role without going over-the-top. Zendaya, the 24-year-old who has charmed family audiences in the MCU Spider-Man saga and The Greatest Showman, gives a brittle, emotionally powerful performance that isn't appropriate for anyone under the age of 17.
It takes a skilled director to keep an audience interested in the intimate travails of two characters whose once-loving relationship has gone off the tracks. Richard Linklater did it in Before Midnight, but he had two previous movies in which to set up the romance. The first half of Malcolm & Marie is potent but it loses steam during its second half as Levison's movements become repetitive and he allows the screenplay to take a detour that, although not devoid of a payoff, seems awkward in retrospect. The black-and-white cinematography gives the movie a timeless feel and aids in the illusion of (cultural references aside) placing the film in an earlier era. Levinson doesn't go "full Fincher" (for Mank) in this endeavor. He's more interested in planting the thought than doing a recreation.
To the extent that Malcolm & Marie leaves an impression (which it does), it's more due to the uncompromising performances than the dialogue. The camerawork is sure and knows how to best highlight Washington and Zendaya's work. Produced during the pandemic and available on Netflix, the movie is well worth a look both as an exploration of love's bitter aftermath and as an example of how art can bloom even in the most challenging circumstances.
---
Malcolm & Marie (United States, 2021)
---
Three...better movies of this genre
worse movies of this genre
Three...better movies of John David Washington
(There are no more better movies of John David Washington)
worse movies of John David Washington
(There are no more worst movies of John David Washington)
Three...better movies of Zendaya
worse movies of Zendaya
(There are no more worst movies of Zendaya)