Seberg (United States/United Kingdom, 2020)
February 20, 2020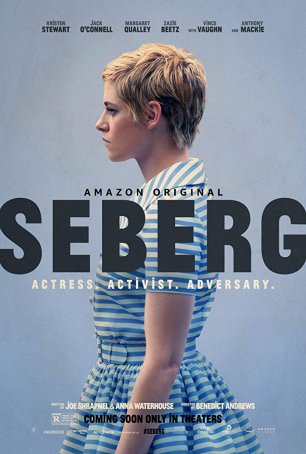 Seberg is a partly fictionalized account of the events in the life of actress Jean Seberg during 1969 and 1970. Seberg, who was discovered by Otto Preminger and cast as the lead in his 1957 Saint Joan, became an icon of the French New Wave after her appearance in Jean-Luc Godard's Breathless. Later in the 1960s and the 1970s, she moved back and forth between France and Hollywood, appearing in such diverse fare as A Fine Madness (with Sean Connery), Paint Your Wagon (with Lee Marvin and Clint Eastwood), and Airport. The events chronicled in Seberg focus on how her political activities at the time made her a target of the FBI's defamation and harassment tactics.
The chief problem with Seberg, as is often the case with biopics, is that the filmmakers never really find the character underlying the historical figure. As was the case with Renee Zellweger in Judy, Kristin Stewart gives a strong performance as Jean Seberg but the screenplay traps her in a story that's less interesting than it should be. The movie taps into some fascinating issues, such as the power of a movie star for propaganda, but never explores them satisfactorily. They're window-dressing. Seberg's primary mission is to represent the title character as a martyr who is attacked and hounded by an out-of-control FBI. It's no coincidence that the first image of the film is a recreation of a shot from Saint Joan when Joan is burnt at the stake. Not the most subtle example of imagery.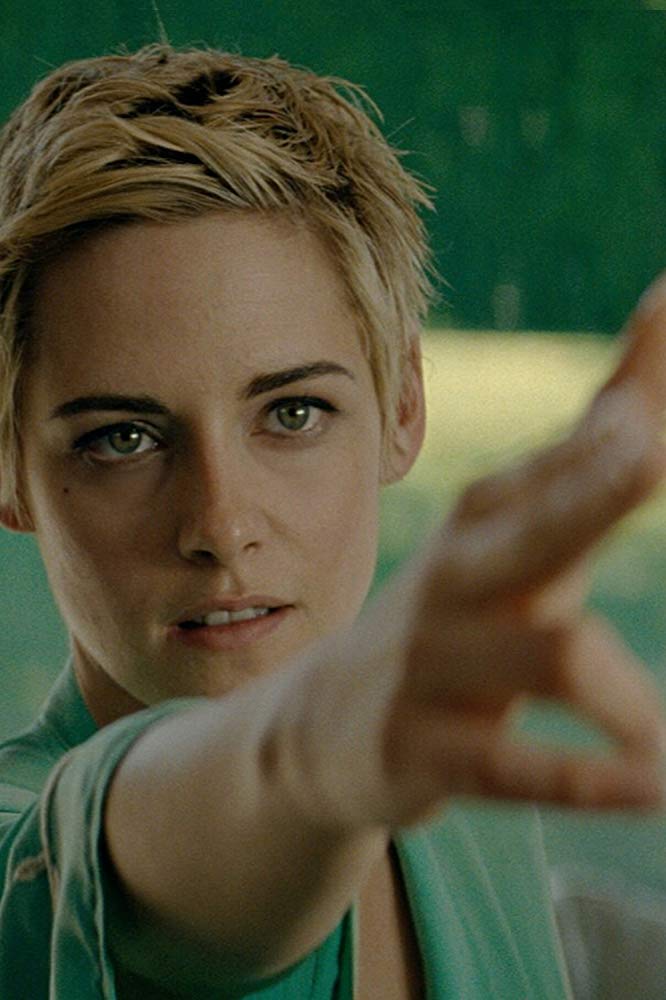 Seberg opens in France with Jean leaving behind her husband, Romain Gary (Yvan Attal), and young son so she can travel to her native America to make a movie. Her fascination with and support of the Black Panthers becomes gossip column fodder but most dismiss it as a publicity stunt. Jean, however, is genuinely interested in the cause and donates big money. She also has an affair with one of the leaders of the movement, Hakim Jamal (Anthony Mackie). At some point, J. Edgar Hoover decides that Jean is a danger to American values and, for the good of the country, her reputation must be destroyed. The FBI puts her under surveillance, circulates false rumors about her, and works diligently to ruin her career. The pressure from this causes Jean to become withdrawn and reliant on alcohol and pills. Things become worse when audio recordings of her having sex with Hakim are played for Hakim's wife, Dorothy (Zazoe Beetz), damaging two marriages.
The movie is less interested in Seberg the woman and Seberg the actress than Seberg the victim. Seberg doesn't do a good job of establishing or building the title character's world, spending minimal time with her on the set, containing few cinematic recreations of her work, and generally avoiding the trappings of stardom. Consider it the anti-Once Upon a Time in Hollywood. It's an odd, half-incomplete portrait. (Many of the events depicted during the course of Seberg are altered from their factual counterparts to better fit the narrative.)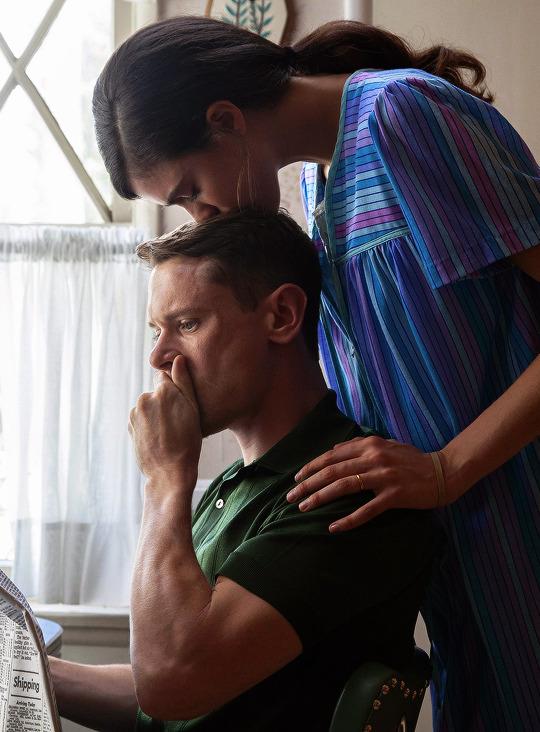 One curious decision made by director Benedict Andrews and his screenwriters is to create a secondary storyline featuring FBI agent Jack Solomon (Jack O'Connell) and his wife, Linette (Margaret Qualley). Unlike his boss, Hoover flunkey Frank Ellroy (Colm Meaney), and his career-minded partner, Carl Kowalski (Vince Vaughn), Jack is presented as a man of principles who gradually becomes disillusioned with Jean's persecution. Hints of an obsessive attraction are, like many of the other portions of Jack's narrative, muddled. Too little time is spent on the character for his motivations and actions to be believable – his purpose being in a Seberg biopic is unclear; the movie likely would have been stronger (or at least better focused) had his scenes been deleted.
Just as Zellweger was the best thing about the otherwise mediocre Judy, so Stewart is the best thing about the otherwise mediocre Seberg. She looks and acts the part, perhaps not fully transforming herself into Jean but doing more than merely suggesting the 1960s actress. To the extent that we feel anything about Jean, it's a result of Stewart's portrayal more than Andrews' direction or the one-dimensional script (credited to Joe Shrapnel and Anna Waterhouse).
Today, only cineastes and lovers of the French New Wave remember Jean Seberg. Seberg is unlikely to revive interest in her filmography or resurrect her name from cinematic obscurity.
---
Seberg (United States/United Kingdom, 2020)
---
Three...better movies of this genre
worse movies of this genre
Three...better movies of Kristen Stewart
worse movies of Kristen Stewart
Three...better movies of Anthony Mackie
worse movies of Anthony Mackie
Three...better movies of Yvan Attal
(There are no more better movies of Yvan Attal)
worse movies of Yvan Attal
(There are no more worst movies of Yvan Attal)