Song of Sway Lake, The (United States, 2017)
September 21, 2018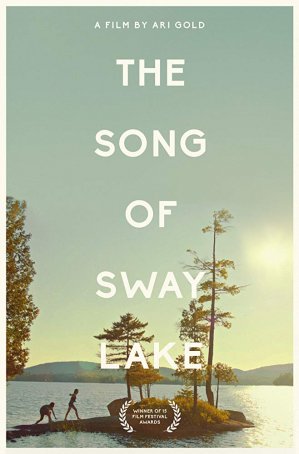 Narratively, The Song of Sway Lake doesn't have much going for it but when it comes to capturing the tone of a specific locale, the approach of director Ari Gold is without peer. If you've ever spent a summer vacation at a private lakeside house, you'll immediately recognize that Gold gets it. There's a certain timelessness to these places. They can have all the trappings of modern life but, when you get in a canoe or rowboat and paddle out to a place where the shore is distant and hazy, the years drop away. It might just as well be the first half of the 20th century, when lake vacations were at their peak. The Song of Sway Lake takes place in the 1990s but, through the music and many of the relics that pop up from time-to-time, it's in touch with the 1940s and 50s.
The problem is that there's not much of a story to be enfolded by this atmosphere – or at least nothing that's compelling. It's almost as if screenwriters Gold and Elizabeth Bull came up with the setting first then randomly dropped in characters without thinking in great detail what they are there for. As a result, they don't do much and what they do isn't all that interesting. The relationships are as thinly sketched as the main protagonist's backstory. If images and nostalgia were enough to make a movie, The Song of Sway Lake would be a superior example of filmmaking. Beyond those elements, however, there's a lot missing.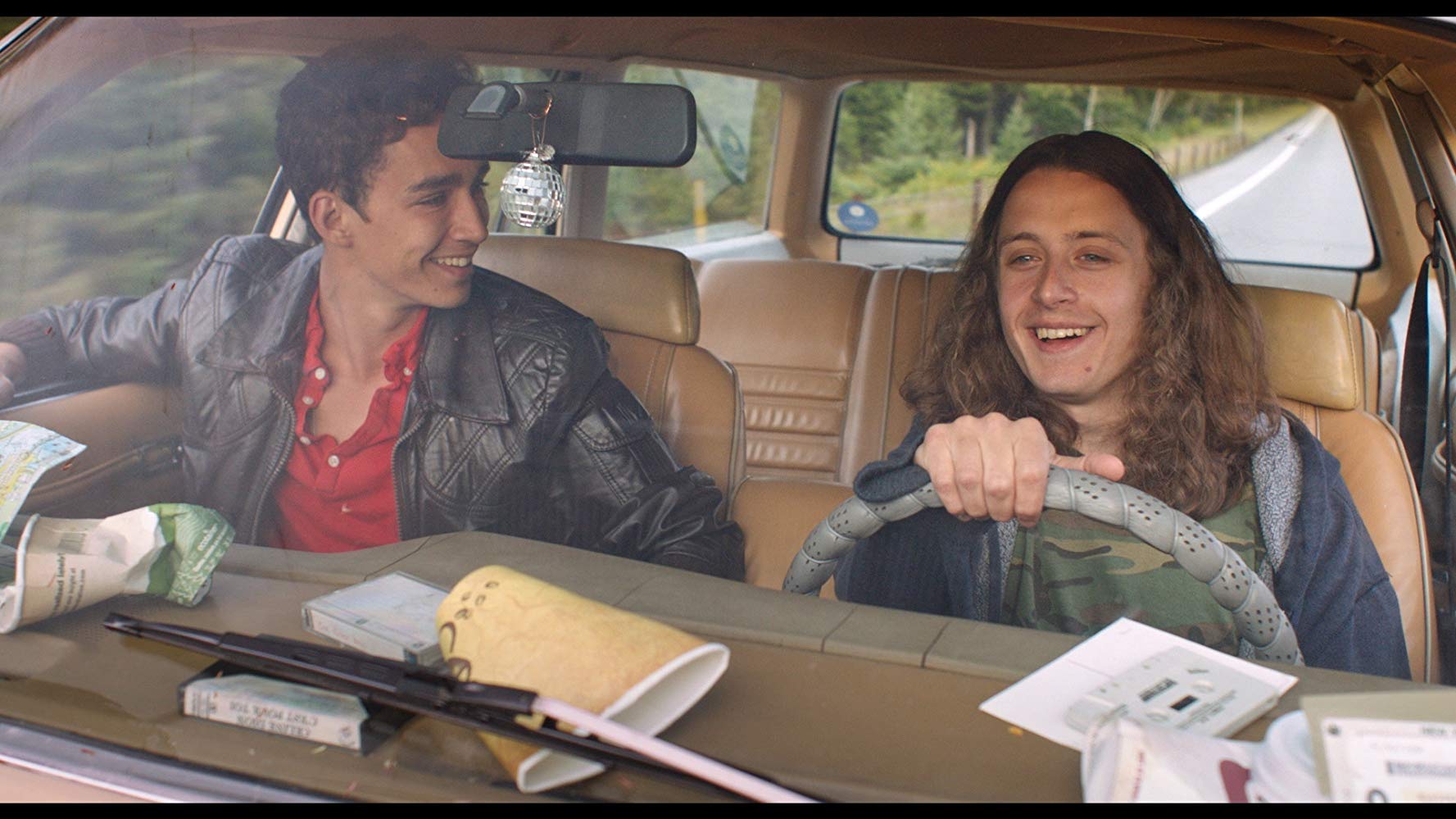 The story introduces us to Ollie Sway (Rory Culkin) and his Russian vagabond friend, Nikolai (Robert Sheehan), who have come to the house owned by Ollie's grandmother, Charlie (Mary Beth Peil), with theft on their minds. Ollie's recently deceased father was in possession of a rare 78 recording of "The Song of Sway Lake," which he hid somewhere in the house. Ollie believes it should be his but Charlie wants it so she can sell it to raise some needed cash. The two spend several uncomfortable days trying to avoid one another. Meanwhile, charming Nikolai develops a flirtatious friendship with the much older dame of the house while Ollie pursues a more age-appropriate relationship with a local girl, Isadora (Isabelle McNally) – a connection that is as fleeting as the season.
The Song of Sway Lake feels like a Valentine to a time lost but not forgotten. The clash between present and past is brought to the fore in a scene where Charlie argues against an invasion of tourist-operated motorboats on the lake – only to be shouted down as being old-fashioned and out-of-touch. To old-timers, the lake is a thing of serenity and beauty. To younger people, eager for the money that renting fast-moving craft will bring, it's all about speed and sport. Eric Lin's photography, especially of the woods and waterways of the Adirondacks, is pristine, and the melodies composed by Ethan Gold (the director's brother) are evocative of the '40s.
Viewers who want little more than to remember a simpler time and wallow in 100 minutes of nostalgia will find that The Song of Sway Lake is capable of filling those desires. Anyone seeking something more substantive and less fully reliant on mood may be underwhelmed by how little happens during the film that doesn't involve gazing back in time with a wistful twinge of longing.
---
Song of Sway Lake, The (United States, 2017)
---
Three...better movies of this genre
worse movies of this genre
Three...better movies of Rory Culkin
(There are no more better movies of Rory Culkin)
worse movies of Rory Culkin
(There are no more worst movies of Rory Culkin)
Three...better movies of Robert Sheehan
worse movies of Robert Sheehan
Three...better movies of Mary Beth Peil
(There are no more better movies of Mary Beth Peil)
worse movies of Mary Beth Peil
(There are no more worst movies of Mary Beth Peil)