Witches, The (United States/United Kingdom, 1990)
June 14, 2020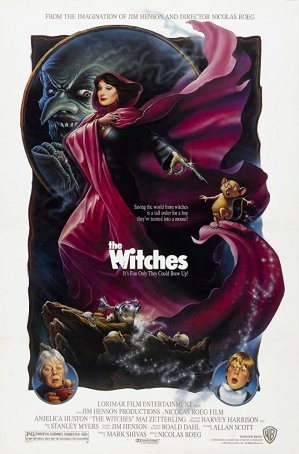 The Witches was the third and final foray into feature film fantasy made by the late Muppets creator, Jim Henson. Released shortly after his death, the movie followed in the footsteps of The Dark Crystal and Labyrinth as opportunities to use Henson's experience with creature creation and puppetry to do things in a live-action realm that had previously only been possible in animation. Designed with a young audience in mind, The Witches was never intended to survive careful scrutiny. However, based on a book by Roald Dahl, the film adopts a dark tone and provides some scenes that children may find shocking or frightening. On the whole, however, The Witches feels like a throwaway feature rather than a fully-realized fantasy adventure about a boy's quest to foil the plot of a coven of witches both before and after he is turned into a mouse.

Henson was given an executive producer credit but his function was more hands-on than one might expect from someone thus titled. The film's director is Nicolas Roeg (Walkabout) and the screenplay came from the pen of Allan Scott, who altered the text enough to earn the ire of Dahl, whose history with motion picture adaptations of his work was decidedly uneven. (He hated the universally-beloved Willy Wonka and the Chocolate Factory.) Dahl, who was okay with the working screenplay, despised the re-shot "happy ending" and at one point threatened to sue to have his name removed from the film. (A personal appeal from Henson averted this.)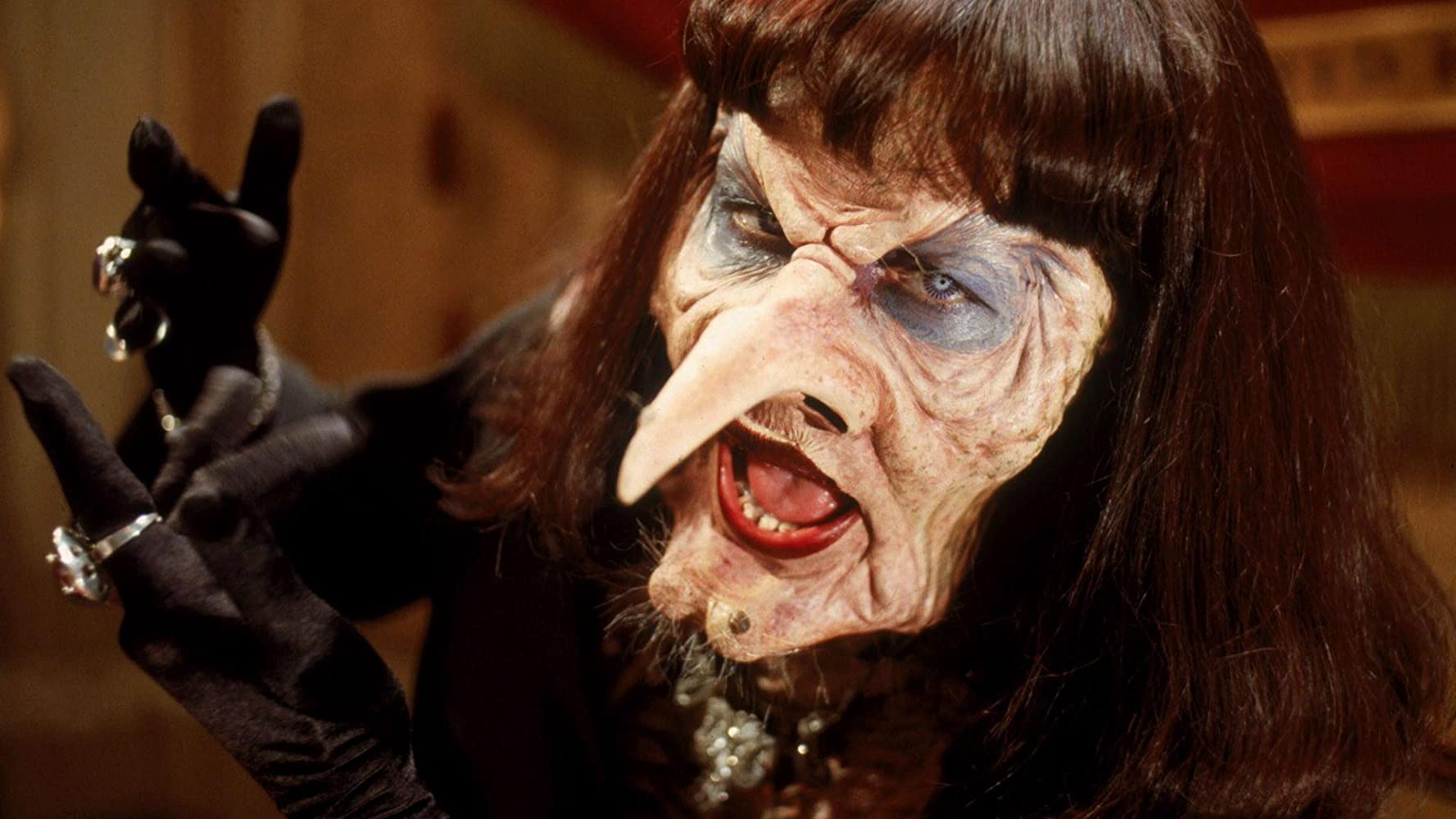 The movie begins with a promising primer on witches as presented via the voiceover of Grandma Helga (Mai Zetterling), who is preparing her grandson, Luke (Jasen Fisher), for the possibility of encountering one of the evil enchantresses. Although witches are all around us, having infiltrated society, they are rarely noticed – only those with an awareness of their existence might notice a purple light in their eyes and a frequent itching of the scalp. They hate children (thinking they smell like dog droppings) and make it their life's goal to kill them. Luke's first encounter with one is at the home he shares with Helga following the death of his parents. Thereafter, the grandmother and grandson go on a vacation to a hotel in Cornwall where, as (bad) luck would have it, a large number of witches have gathered for a convention led by none other than The Grand High Witch (Anjelica Huston). At that meeting, their horrible scheme is revealed: poison chocolate bars sold across England with a secret formula that will turn all the little boys and girls into mice. They can then be exterminated.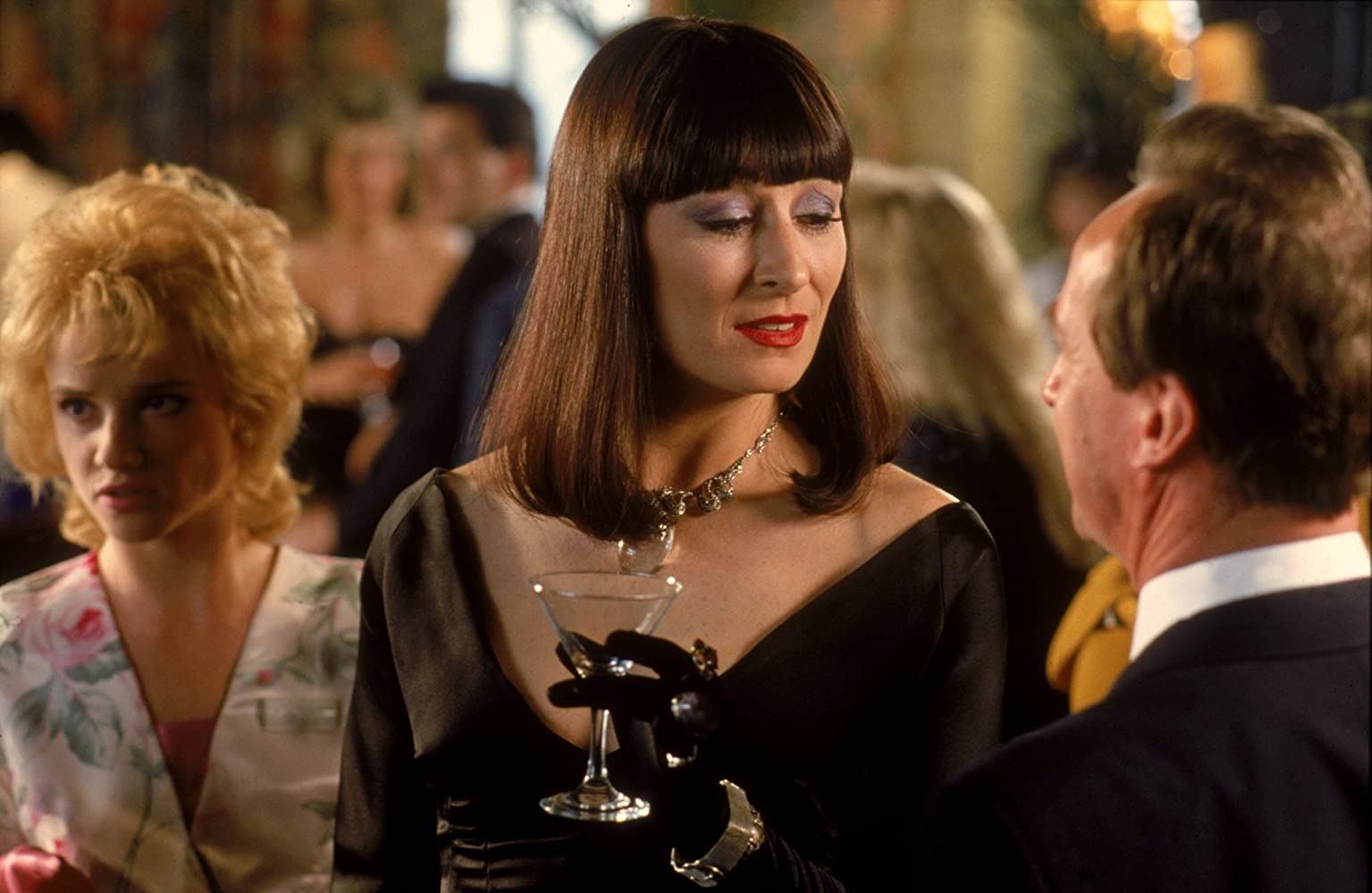 Luke overhears this plan and, after a furious chase, he captured and transformed. He spends the rest of the movie as a talking mouse, working with Helga to stop the witches from hatching their scheme. He is accompanied by another boy-turned-mouse, Bruno Jenkins (Charlie Potter), who is more interested in eating roasted nuts than saving the world. Bruno's parents (Bill Paterson and Brenda Blethyn) understandably refuse to believe their son's predicament until a mouse begins conversing with them in their son's voice. ("Look on the bright side, Mum. You wanted me to lose weight.") Meanwhile, the hotel manager, Mr. Stringer (Rowan Atkinson), becomes obsessed with killing all mice on the resort's grounds – not an ideal situation for boys who have become rodents. In the end, The Grand High Witch and her cohorts are hoist by their own petards and a good witch uses a spell to restore Luke to his original body. (This is the element that Dahl hated – in his story, Luke remained a mouse.)

Not a lot happens during the course of The Witches and that's part of the problem.  There's nothing wrong with the world-building but the story is thin and lacking in tension.  As big as the stakes are, there's no sense of urgency. The movie is more successful when it ventures into comedy. Bill Paterson, Brenda Blethyn, and Rowan Atkinson all have some amusing moments. Atkinson, who based his character loosely on John Cleese's Basil Fawlty from Fawlty Towers, gets the most laughs. Meanwhile, Angelica Huston is deliciously domineering and over-the-top as The Grand High Witch.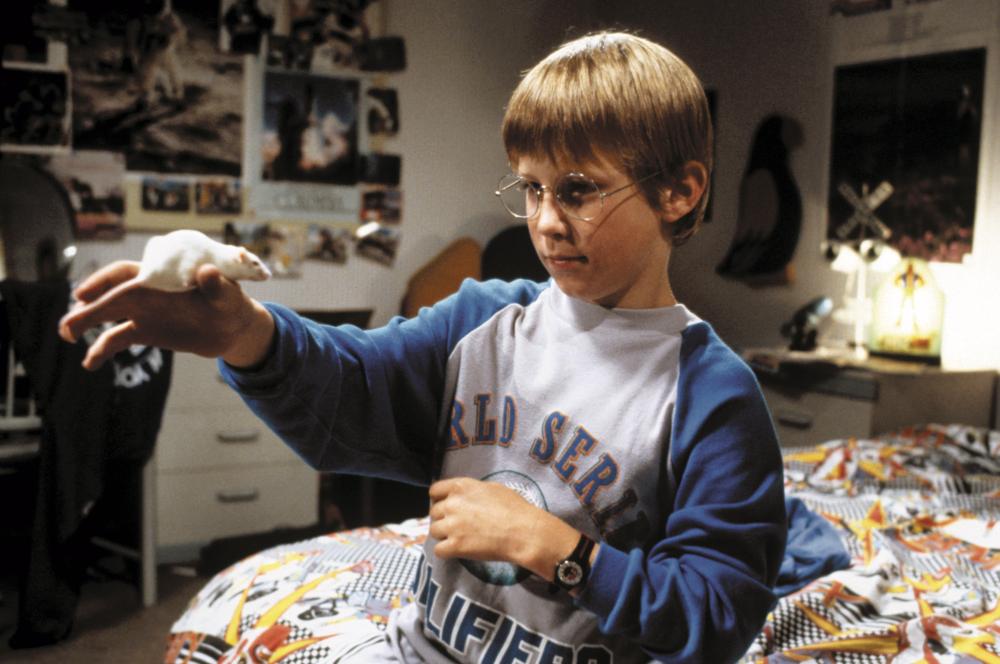 Like many 1980s fantasy films, the special effects show their age. Excepting scenes in which real mice are used, the rodents look like what they are: puppets. There's nothing cute about them. They look cheap and unconvincing and, although one can excuse their limitations because of the era in which the movie was made, the cheesiness is a barrier to immersion. Today, state-of-the-art CGI would allow the filmmakers to craft photorealistic talking mice rather than critters that would have been more at home on a children's TV show. When it comes to makeup, however, The Witches is deserving of the contemporaneous plaudits it received. The monstrous appearance of The Grand High Witch is a crowning achievement that may spook even older viewers; it's understandable why it reportedly required up to six hours to apply and remove the gels, pastes, and prosthetics that made Huston unrecognizable.

Filmmaker Robert Zemeckis saw in The Witches the skeleton of a rich, scary family feature and, armed with a new take on Scott's screenplay (which is allegedly closer to the source material), Zemeckis has remade The Witches for an October 2020 release (release date subject to change as a result of the coronavirus pandemic). It remains to be seen whether this new version will correct many (or any) of the issues that prevent the 1990 film from being more than a passable diversion. Jim Henson will always be remembered for The Muppets and, to a lesser extent, Dark Crystal and Labyrinth. Only a select few may recall The Witches and even fewer will recognize that this was the last project for the visionary puppeteer…and among the least successful big-screen efforts in which he was involved.
---
Witches, The (United States/United Kingdom, 1990)
Run Time: 1:31
U.S. Release Date: 1990-08-24
MPAA Rating:
"PG"
Genre:
Fantasy/Adventure
Subtitles: none
Theatrical Aspect Ratio: 1.85:1
---

Three...better movies of this genre
worse movies of this genre
Three...better movies of Anjelica Huston
worse movies of Anjelica Huston
Three...better movies of Jasen Fisher
(There are no more better movies of Jasen Fisher)
worse movies of Jasen Fisher
(There are no more worst movies of Jasen Fisher)
Three...better movies of Mai Zetterling
(There are no more better movies of Mai Zetterling)
worse movies of Mai Zetterling
(There are no more worst movies of Mai Zetterling)