Movies starring Brenda Blethyn Atonement
Joe Wright's interpretation of Ian McEwan's Atonement proves that, when it comes to literary adaptations, he understands what he's doing. Wright's previous feature was Pride and Prejudice, a significantly happier production than this one (althoug... Introducing the Dwights
Introducing the Dwights is a coming of age story that (thankfully) doesn't play coy with issues of sexuality. The film, from Australian director Cherie Nowlan, doesn't always move smoothly (it has a tendency to jump around a little, especially in ... Pride & Prejudice
When Hollywood adapts, we get Bewitched and The Dukes of Hazzard. When the British film industry adapts, we get Shakespeare and Austen. This explains why there is another version of Pride & Prejudice to be digested. And, while nothing will come clo... Secrets and Lies
By wedding comedy with tragedy in intricate, realistic unions, Mike Leigh has become one of the foremost film making voices for the British working class. Yet, even though his movies bring a certain social viewpoint to the screen, this in no way l...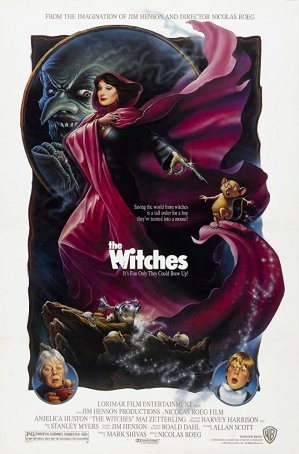 Witches, The
The Witches was the third and final foray into feature film fantasy made by the late Muppets creator, Jim Henson. Released shortly after his death, the movie followed in the footsteps of The Dark Crystal and Labyrinth as opportunities to use H...