Movies starring Anjelica Huston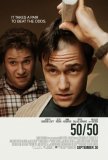 50/50
Movies about characters suffering from cancer are nothing new. Tales of dying individuals have won Oscars, built reputations, and sold millions of boxes of tissues. Finding a unique niche in this crowded field is a challenge, but director Jonatha... Art School Confidential
For Art School Confidential, director Terry Zwigoff has re-teamed with Daniel Clowes for an offbeat and bitingly satirical look at the college era coming of age story. Considering Zwigoff's resume, which includes Bad Santa and Ghost World (based o... Blood Work
Once, in seemingly another lifetime, the name "Clint Eastwood" was synonymous with Spaghetti Westerns and the Man With No Name. In the '70s and '80s, he was Dirty Harry, the tough cop with a quotable one-liner for seemingly any situation. More re...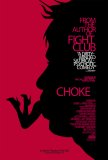 Choke
Sometimes, the conversion of a novel into a movie can result in a loss or diminution of the author's tone or the book's characters. With Choke, director Clark Gregg has maintained writer Chuck Palahniuk's voice but the men and women populating the... Darjeeling Limited, The
My reaction to The Darjeeling Limited is much the same as for most of Wes Anderson's previous efforts: it's an easy movie to admire but more difficult to like. Technically and thematically, there's a lot in The Darjeeling Limited to arrest the atte... Royal Tenenbaums, The
When I first heard the title of this movie, I thought it was a great ploy to release it around Christmas. Then I realized it was "Tenenbaums", not "Tannenbaums"... so much for that idea. Actually, Touchstone has elected a year-end release because...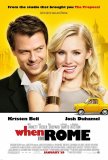 When in Rome
Those who were regular viewers of Veronica Mars recognize there's an immense wellspring of charisma available to Kristen Bell that she has thus far been unable to tap in her post-Mars career. When in Rome, despite being a standard-order romantic c...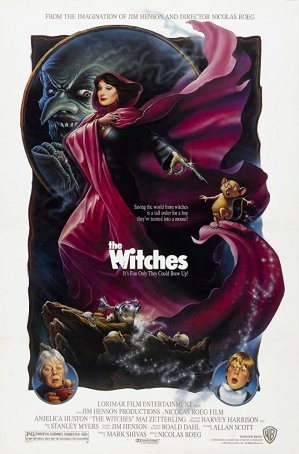 Witches, The
The Witches was the third and final foray into feature film fantasy made by the late Muppets creator, Jim Henson. Released shortly after his death, the movie followed in the footsteps of The Dark Crystal and Labyrinth as opportunities to use H...