Movies starring Rowan Atkinson Four Weddings and a Funeral
The simplest and most honest expression of praise that I can offer Mike Newell's latest movie is that it represents two hours of solid movie magic. Four Weddings and a Funeral possesses the rare ability to make an audience laugh (and laugh hard) a... Lion King, The
"Hamlet" meets The Jungle Book - that's what The Lion King is - adding, of course, a few special touches all its own. Disney's 32nd animated feature film is its darkest since The Black Cauldron, and, in many ways, a departure from the light-hearte... Love, Actually
Love Actually doesn't have a cynical frame in its celluloid. It's for all those romantics who think there aren't enough happy endings. Richard Curtis' movie dips so deep into the well of feel-good sentiment that it will threaten to send some audi... Mr. Bean's Holiday
For whatever reason, the character of Mr. Bean has never caught on in the United States. Rowan Atkinson's most popular creation has a small following in this country, but labeling him as an "acquired taste" would be an accurate descriptor. Unfort...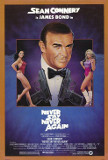 Never Say Never Again
In 1971, following the release of Diamonds Are Forever, Sean Connery announced that he would "never again" play the role of James Bond. As a result, the producers brought in Roger Moore, and the series continued. 12 years later, in 1983,...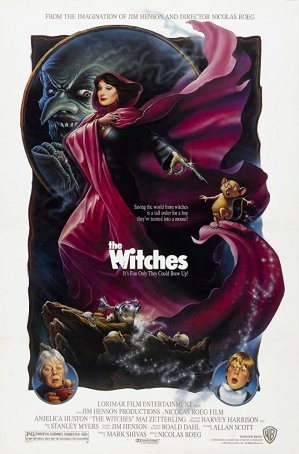 Witches, The
The Witches was the third and final foray into feature film fantasy made by the late Muppets creator, Jim Henson. Released shortly after his death, the movie followed in the footsteps of The Dark Crystal and Labyrinth as opportunities to use H...