Youth (Italy/France/Switzerland/U.K., 2015)
December 20, 2015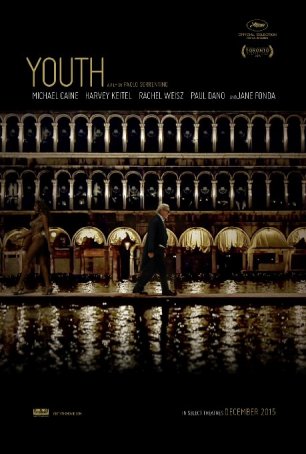 Watching Youth, you'd swear Fellini had risen from his grave and returned to make another movie. With minimal narrative thrust, this film gets by on its spellbinding images, superior acting, and dreamlike tone. Most movies tell a story; Youth is more interested in exploiting the reverie state provoked by the motion picture experience. It demands patience and a willingness to be carried along with the flow. There are times when it borders on the pretentious but there's a real, emotional payoff and it doesn't hurt that veteran actors Michael Caine and Harvey Keitel give Top 10 career performances.
Youth isn't completely devoid of a plot. It focuses on the friendship between octogenarian Fred Ballinger (Caine) and septuagenarian Mick Boyle (Keitel) during their annual stay at an exclusive European resort. During his prime, Fred was a much in-demand composer and orchestra conductor (who once hung around with Strovinsky). Now, the Queen of England wants him to come out of retirement for a concert given in honor of her husband's birthday. Mick, a famous film director, is hard at work at what he believes will be the triumph of his career - if he can only figure out how to end the thing. These two are joined at the resort by a variety of supporting personalities: Fred's daughter (and assistant), Lena (Rachel Weisz); the famous movie star Jimmy Tree (Paul Dano, channeling Shia LaBeouf); and Miss Universe (Madalina Ghenea).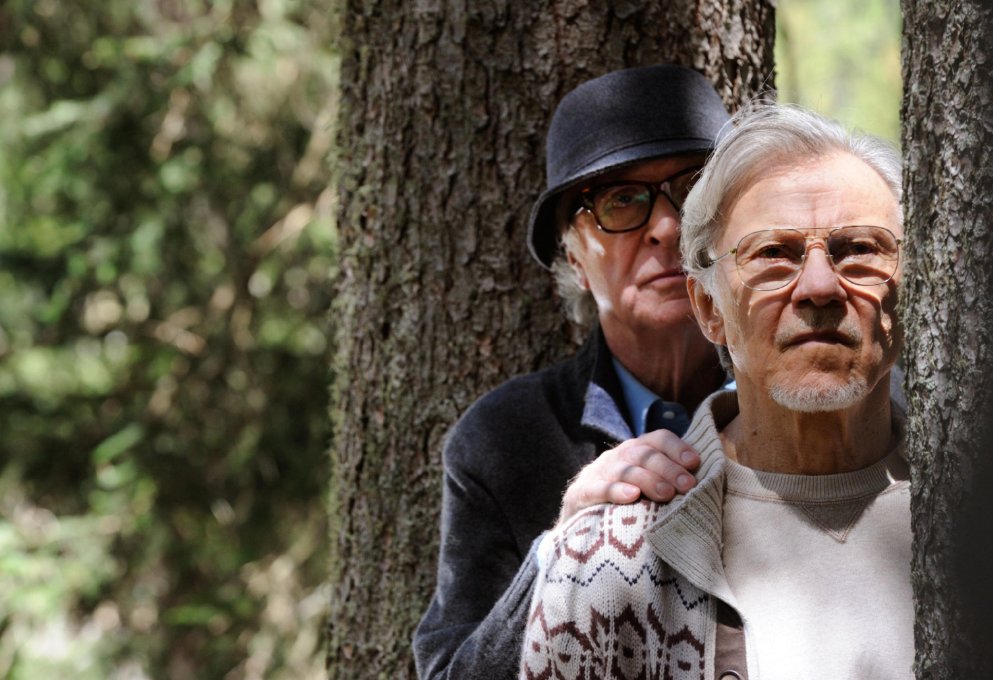 Director Paolo Sorrentino is a Fellini devotee, having frequently spoken of his admiration for the filmmaker who died in 1994. Sorrentino's 2013 feature, The Great Beauty, was repeatedly compared to La Dolce Vita and 8 1/2. He borrows Fellini's technique of populating Youth with a collage of fantastical images. There are times when his camera captures the routines of seemingly unimportant secondary characters: a masseuse doing her daily exercises, a Buddhist monk trying to levitate, a silent wife and husband. The movie has points to make but it's never in a hurry to make them, preferring to linger in the moment.
The title spells out the movie's central theme: Youth. It's about how two men, nearing the end of their sojourn on this planet, perceive society's obsession with youth and beauty while coping with the reality of how fleeting such things are. They live more in the past than the present, remembering when the future looked as grand and close as a mountain in a pair of binoculars. Watching the film, I was reminded of the quote ascribed to Bernard Shaw: "Youth is wasted on the young." Also, perhaps strangely, of Creed, in which Sylvester Stallone's Rocky struggles with the same realization Fred and Mickey are facing: their lives have become all past and little future. It's a sobering realization and the strength of Youth is bringing it home to viewers who have not yet reached their 50s or 60s or 70s. (Sorrentino is 45.)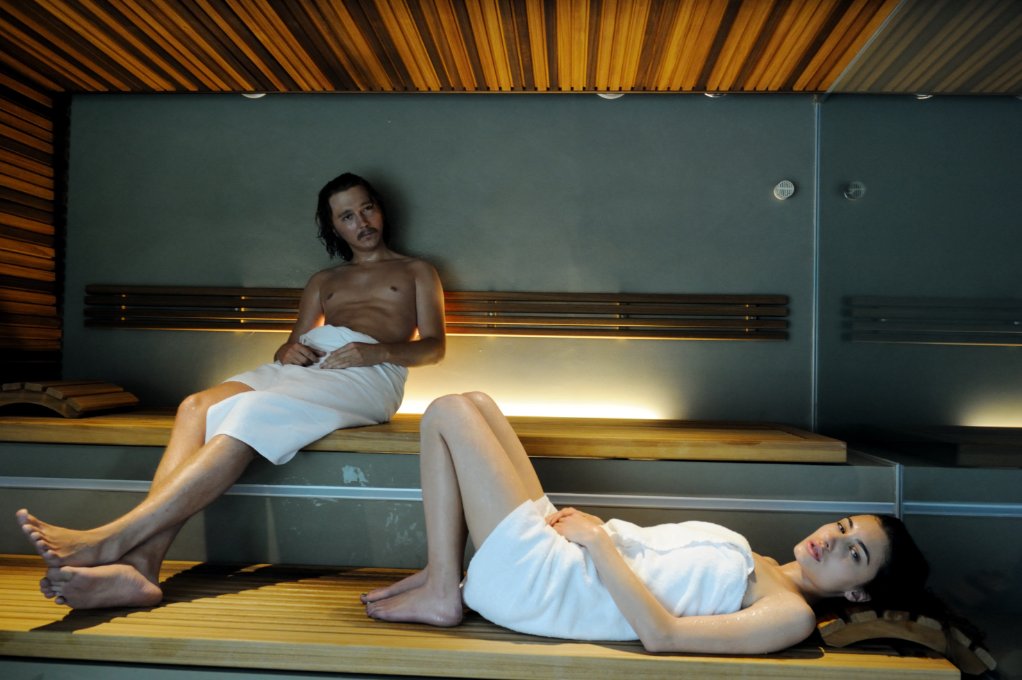 Although Youth may be a little too "arty" to gain much recognition come Oscar time, it features top-flight performances by Oscar-nominated actors and a powerhouse appearance by an Oscar winning actress. Michael Caine (who has won twice and been nominated six times) takes a step away from appearing in "popcorn movies" and reminds us that he is capable of introspective, sublime work. Harvey Keitel hasn't been this good since his early-'90s work for Quentin Tarantino and rarely has been this restrained. More surprising than these two may be Jane Fonda. Although she's only on-screen for about five or six minutes, the camera is unsparing in the way it regards her, accentuating rather than hiding her age. Fonda is 78 and Sorrentino doesn't make her appear a day younger. She is presented in contrast to Madalina Ghenea, whose youth and beauty represent the centerpiece of several scenes (including one unforgettable one in which she bathes nude in a pool with Caine and Keitel - immediately before Fonda's appearance).
It's easy to understand how a viewer might become frustrated with Youth. It's a "mood" piece that demands the viewer to surrender control and float on its currents. It's slow and dreamy but I never found it boring - the acting is too good and the images too beguiling for that. Some of the interludes had me scratching my head (the aging athlete kicking around a tennis ball in particular) but they're all part of the tone Sorrentino is establishing. It either works for you or it doesn't. Very much like Fellini.
---
Youth (Italy/France/Switzerland/U.K., 2015)
---

Three...better movies of this genre
worse movies of this genre
Three...better movies of Michael Caine
worse movies of Michael Caine
Three...better movies of Harvey Keitel
worse movies of Harvey Keitel
Three...better movies of Rachel Weisz
worse movies of Rachel Weisz