Movies starring Amanda Wyss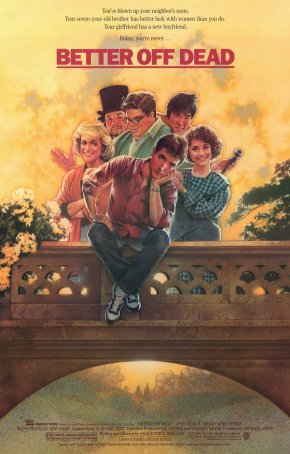 Better Off Dead
About the kindest thing that can be said about Better Off Dead is that it's a product of its time. Seen today, the movie is painfully dated and littered with unfunny material and broad "acting" that was somehow thought to be amusing. Yet,... Nightmare on Elm Street, A
"Whatever you do, don't fall asleep." - Nancy The dream - or nightmare - is a staple of the modern horror movie. After all, even as manipulative as the device is, it's still a proven way to jolt an audience. Filmmaker Wes Craven understood th...