Movies starring Kim Darby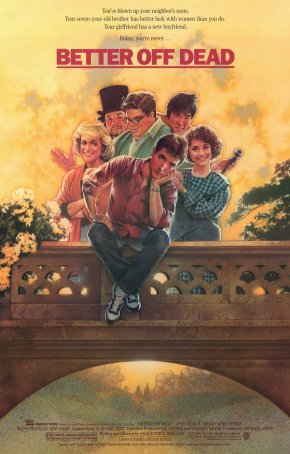 Better Off Dead
About the kindest thing that can be said about Better Off Dead is that it's a product of its time. Seen today, the movie is painfully dated and littered with unfunny material and broad "acting" that was somehow thought to be amusing. Yet,... Halloween 6: The Curse of Michael Myers
Before Jason and Freddy, there was Michael Myers, wearing his white-painted Captain Kirk mask and stalking Jamie Lee Curtis. Michael made his debut in John Carpenter's 1978 horror classic, Halloween, possibly the best scare movie to come along...