Movies starring Donald Pleasence Escape from New York
1988. New York City, overrun by crime, is walled in. It becomes the world's largest, most uncontrolled prison, with the inmates prevented from escaping by armed guards who man the walls twenty-four hours a day. Those confined within the cit...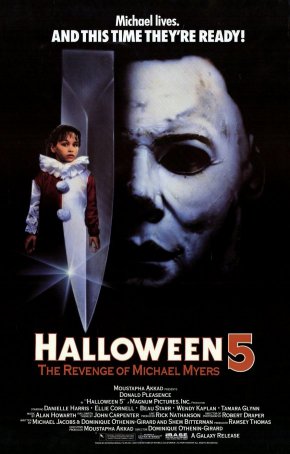 Halloween 5: The Revenge of Michael Myers
Spoilers aplenty! You have been warned.The ending of Halloween 4, one of the stronger sequels in the long-running horror franchise, promised something special for Halloween 5. Alas, the filmmakers, concerned about losing audiences if the famil... Halloween 6: The Curse of Michael Myers
Before Jason and Freddy, there was Michael Myers, wearing his white-painted Captain Kirk mask and stalking Jamie Lee Curtis. Michael made his debut in John Carpenter's 1978 horror classic, Halloween, possibly the best scare movie to come along... Halloween II
When John Carpenter's Halloween was released in 1978, no one (least of all the filmmakers) could have predicted the phenomenon it would create. Not only did Halloween turn into one of the most profitable movies of all time, but it spawned a class ... Halloween IV: The Return of Michael Myers
When the original Halloween reached screens in 1978, director John Carpenter intended for it to be a one-off project. However, the film's unexpected financial success paved the road for Halloween II, an inferior sequel that tied up most of the loo...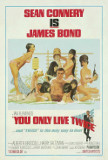 You Only Live Twice
Forever remembered as the "Japanese Bond", You Only Live Twice takes 007 to the Far East for his fifth screen adventure, Sean Connery's final consecutive appearance as the top British agent (the actor returned to the role twice more: 1971's D...