Movies starring Chad Michael Murray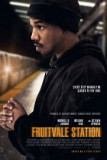 Fruitvale Station
Many times, the best feature debuts come from filmmakers who explore subjects about which they have a passion. With Ryan Coogler, the fire burns for Oscar Grant, a 22-year old who was shot while in police custody during the early morning hours of N... Home of the Brave
Home of the Brave starts out with promise as it shows to good effect the chaos and uncertainty inherent in "battling" in current-day Iraq. Unfortunately, after the action shifts from the deserts of the Middle East to the relative calm of the home ... House of Wax
Sitting in a darkened theater watching House of Wax, I felt like it was the 1980s and Jason was on the loose again. From its lobotomized characters to its carefully choreographed "boo!" moments to its blood-and-gore spatter-fest, this movie is a t...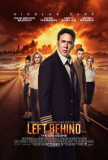 Left Behind
There's no "rule" determining that religion-oriented movies are necessarily poorly made. Indeed, there are examples aplenty of serious minded, reverent motion pictures that work not only for pious viewers but for those with a secular outlook. The ...