Movies starring Melonie Diaz Be Kind Rewind
Despite some solid laughs and a feel-good ending, Michael Gondry's Be Kind Rewind exists far from the mainstream and its appeal will be limited to those who embrace the kind of awkward quirkiness that defines the production. This comedy/fantasy/dra...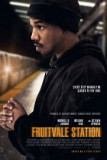 Fruitvale Station
Many times, the best feature debuts come from filmmakers who explore subjects about which they have a passion. With Ryan Coogler, the fire burns for Oscar Grant, a 22-year old who was shot while in police custody during the early morning hours of N... Guide to Recognizing Your Saints, A
A Guide to Recognizing Your Saints illustrates that it's still possible to do something interesting with a familiar premise. Writer/director Dito Montiel, who has based the film on his memoirs, tells the story of a man who escaped from his "old" n...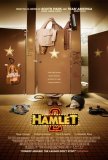 Hamlet 2
Hamlet 2 (a great title) does not represent the first time in recent years that something unconventional has been done to one of the Bard's classics. (Although, to be sure, no one has been as audacious as to develop a musical sequel to a play.) S...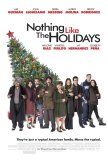 Nothing Like the Holidays
There are generally two kinds of Christmas movies: those designed for family audiences and those that should probably have aired on the Hallmark Channel instead of opening in a movie theater. Nothing Like the Holidays belongs in the latter categor...