Movies starring Lyndsy Fonseca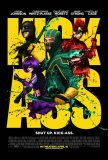 Kick-Ass
We have entered the world of post-modern superheroes, where the concept of someone with special powers doing battle against the forces of evil seems quaint, almost boring. Batman is The Dark Knight. Superman is on hiatus because the most interest...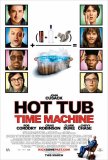 Hot Tub Time Machine
In the case of Hot Tub Time Machine, the title is arguably more inventive than the movie. An attempt to flavor The Hangover with a little Back to the Future, this film argues that what happens in the '80s stays in the '80s, but does so with middli...