Movies starring Michelle Trachtenberg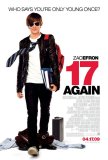 17 Again
The reason "body swap" movies (in which someone's mind is transposed into a different body) are so popular is because they are ripe with potential. Unfortunately, that potential is rarely reached. Productions like Big and Prelude to a Kiss are th...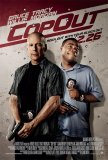 Cop Out
Cop Out is Kevin Smith's first foray into mainstream action/comedy entertainment and the first time he has directed a film he did not write. This is evident - although there are a few ribald moments to be found sprinkled throughout, the movie's hu... Eurotrip
It boggles the mind to consider that the fertile writing team of Alec Berg, David Mandel, and Jeff Schaffer, all of whom spent time scripting episodes of "Seinfeld," could turn out something as abysmally unfunny as Eurotrip. Then again, these guys...