Movies starring Nancy Travis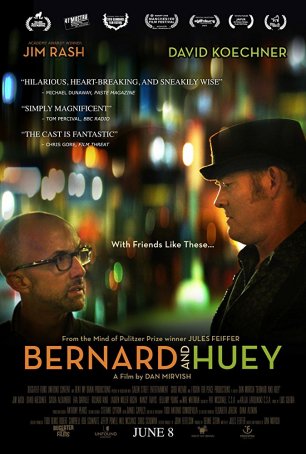 Bernard and Huey
Perhaps the best way to describe Bernard and Huey is a coming-of-age story in absentia. When we meet the title characters, Bernard (Jim Rash) and Huey (David Koechner), they're middle-aged men in New York City. Via flashback, we uncover the p... Jane Austen Book Club, The
The Jane Austen Book Club is an example of how a movie can follow the general plot of a book yet fail to capture the spirit. The problem is a simple one to identify: much of the enjoyment derived from Karen Joy Fowler's novel comes from the way in... Sisterhood of the Traveling Pants, The
I am unquestionably not a member of the target demographic for Ken Kwapis' (He Said, She Said) The Sisterhood of the Traveling Pants, but that didn't prevent me from enjoying it. Although there's plenty of manipulation to be found in this motion p...