Movies starring Sam Spruell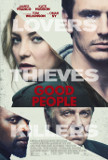 Good People
Although a serviceable thriller, Good People suffers from the disconnect that exists between its narrative structure and its pacing/tone. The "feel" desired by director Henrik Ruben Genz (making his first English-language feature after compiling a...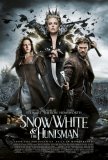 Snow White and the Huntsman
Let's start out by not dwelling overmuch on the existence of Mirror Mirror. The basic story outline may be the same, but the similarities end there. Everything of importance is different: tone, intent, plot specifics, and so forth. Mirror Mirror is...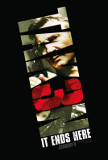 Taken 3
Taken 3 is exactly what one might anticipate from an unnecessary sequel in a mediocre franchise. Even those desperate for a Liam Neeson action fix may be disappointed. The film, directed like its immediate predecessor by Luc Besson disciple Olivier M...