Movies starring Shannyn Sossamon Kiss Kiss Bang Bang
Kiss Kiss Bang Bang is the breezy directorial debut of Lethal Weapon screenwriter Shane Black. Black knows film noir inside and out, because he uses the basic template here. He jazzes things up by employing an aware and self-deprecating narrator ... One Missed Call
One Missed Call is yet another PG-13 horror movie adapted from a Japanese source. Taken in concert with The Ring, one has to wonder if these productions illustrate some subconscious fear of technology felt by the Japanese. First, they're being me... Rules of Attraction, The
Once you get past all of the wild camera tricks and visual gimmickry, you arrive at the core of The Rules of Attraction and find out that it's really about something other than replicating the party life at a New England college. Working from his ...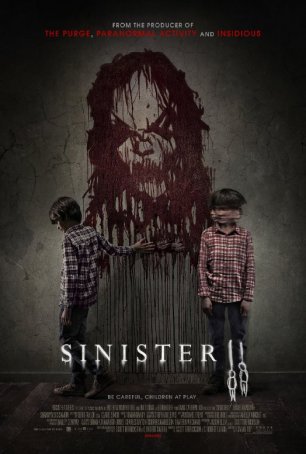 Sinister 2
Sinister 2 falls in line with a majority of the horror films being produced today (especially those with numbers next to the titles): uninspired regurgitations that exist solely to make a few quick bucks from a ravenous (and often undiscriminating) a... Wristcutters: A Love Story
Is there romance in the afterlife? Does the heart still burn with yearning after it no longer beats? Wristcutters: A Love Story, with a title that easily passes the "truth in advertising" test, would like us to believe so. While the landscape may...