Movies starring Shaun Toub Iron Man
Iron Man is a different breed of superhero movie - a film that remembers it's possible to be outside the target demographic and still enjoy a tale set in this genre. What makes Iron Man interesting isn't the storyline which, except for a few wrink... Kite Runner, The
When a movie is made based on a book that millions of people have read, the first question asked often pertains to the faithfulness of the resultant cinematic product to its written inspiration. In the case of The Kite Runner, director Marc Forste...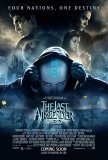 Last Airbender, The
Seen in standard (non-IMAX) 3D. Every since word got out regarding some race-change shenanigans in the motion picture version of The Last Airbender, controversy has hovered over this production. Having seen the movie, I can assure anyone concer...