Movies starring Walter Pidgeon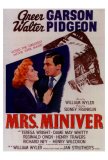 Mrs. Miniver
Mrs. Miniver began life in 1937 as a series of newspaper columns in The Times - reflections by Jan Struther on everyday life in the U.K. With the onset of World War II, Struther's work took on a darker hue, and the columns were collected and publi...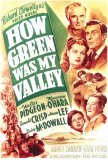 How Green Was My Valley
To the extent that How Green Was My Valley is remembered, its reputation is rooted in infamy. At the 1942 Oscars, it overcame the competition to take home the Best Picture trophy. That competition included Citizen Kane, which has become widely ac...