Movies with cinematographer Don Peterman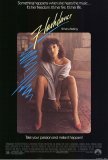 Flashdance
Flashdance might be considered one of the first signs of Hollywood's Apocalypse. This represented the coming-out party for no fewer than four major big-budget exploitation figures, and its unexpected box office success catapulted all of them into ... Get Shorty
The better you know movies, the more appreciation you'll have for the wit and energy of Barry Sonnenfeld's Get Shorty. While it's quite possible for the cinematically unaware to enjoy this film -- it's got a fair amount of readily-accessible comed... Mighty Joe Young
When Mighty Joe Young first reached screens in 1949, nearly everyone recognized it as an attempt to re-create the magic and mystique of King Kong. Many of the same people were involved -- Ernest B. Schoedsack in the director's chair, Robert Armstr...