Movies with cinematographer Michel Abramowicz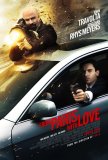 From Paris with Love
Sometimes, movies aren't about plot and character. Art films can be more about how they look and feel than whether they tell a coherent or engaging story. Musicals can be all about song and dance. And action films can be gauged by how well they ...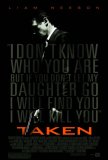 Taken
If there are any 24 fans who have wondered what the TV series might be like if Liam Neeson replaced Kiefer Sutherland, Taken provides an opportunity to have that question answered. Neeson's Bryan Mills uses nearly all the Jack Bauer tactics, inclu...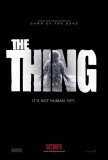 Thing, The
The same questions accompany The Thing that accompany any revival of an '80s property, be it Conan the Barbarian, Fright Night, or Footloose (to name only a few of many, many candidates). First and foremost is "Why?" However, while it may seem unne...