Movies starring Ulrich Thomsen Celebration, The
From Ingmar Bergman to Jodie Foster, film makers throughout the years have been fascinated by what happens when members of a dysfunctional family gather for a celebration. Inevitably, dark secrets come to light, intrigues are put into motion, old ...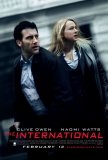 International, The
The International possesses the look and feel of a thriller, but not the heart or soul of one. With a cold, clinical precision, director Tom Tykwer establishes the complex narrative and weaves in a few extraneous action sequences, but it's an exerc... Mostly Martha
Whenever a movie is released that seeks to tantalize the taste buds through the sheer force of its visual imagery, most critics feel duty-bound to advise potential viewers not to see the film on an empty stomach. That warning applies here, althoug...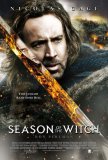 Season of the Witch
It's the 14th century somewhere in the middle of Europe. In the name of verisimilitude, the filmmakers of Season of the Witch have covered everyone with dirt and filmed only at night and on cloudy days. At times, it looks like Monty Python and the ...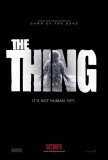 Thing, The
The same questions accompany The Thing that accompany any revival of an '80s property, be it Conan the Barbarian, Fright Night, or Footloose (to name only a few of many, many candidates). First and foremost is "Why?" However, while it may seem unne...