Movies starring Armin Mueller-Stahl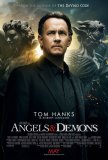 Angels & Demons
The term "godawful" should be used sparingly in connection with motion pictures. With Angels & Demons, however, it seems oddly appropriate. Not only does this prequel-turned-sequel to The Da Vinci Code make its predecessor seem like a masterw... Eastern Promises
Eastern Promises is the latest effort from acclaimed filmmaker David Cronenberg, whose recent work has elevated his status from that of a cult figure to someone in the mainstrem. Although the director has re-teamed with his The History of Violence ... Game, The
Alfred Hitchcock used the term "refrigerator movie" to describe certain films. According to the great director, refrigerator movies are well-paced thrillers that work effectively while being watched, but fall apart upon later examination (whil...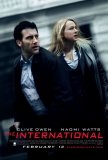 International, The
The International possesses the look and feel of a thriller, but not the heart or soul of one. With a cold, clinical precision, director Tom Tykwer establishes the complex narrative and weaves in a few extraneous action sequences, but it's an exerc... Mission to Mars
Forget The Bonfire of the Vanities. With Mission to Mars, director Brian De Palma has reached a new nadir. Easily the worst movie to date of 2000 (although the year is still young...), Mission to Mars beats out such worthy contenders as Supernova... Peacemaker, The
When the collaboration of Steven Spielberg, Jeffrey Katzenberg, and David Geffen on a new production company was first announced, it became the talk of the entertainment world. Soon, deals were being signed, contracts inked, and films placed into ... Shine
Shine is a deceptively simple title for an amazingly powerful motion picture. Based on the life story of Australian pianist David Helfgott, director Scott Hicks' (Sebastian and the Sparrow) film touches on themes as diverse as the nature of genius... X-Files, The
There are two kinds of viewers for The X-Files movie: those have seen at least a few episodes of the TV series and those who have never watched it. I am a member of the latter group, so that's the perspective from which this review is written. ...