Movies directed by John Carpenter Halloween
In late 1978, a small horror film opened in Bowling Green, Kentucky (before moving on to Chicago and New York City) that would change the face of the genre. Initially dismissed by many serious critics as unworthy of attention or praise, the motion... Thing, The
When it was released in 1982, John Carpenter's remake of Howard Hawks' 1951 science fiction classic The Thing from Another World spurred much debate about not only which film was more effective but whether Carpenter's version fit better into the sc... Escape from New York
1988. New York City, overrun by crime, is walled in. It becomes the world's largest, most uncontrolled prison, with the inmates prevented from escaping by armed guards who man the walls twenty-four hours a day. Those confined within the cit...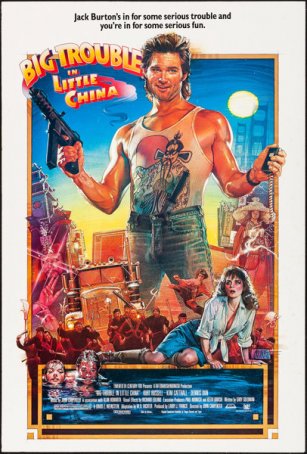 Big Trouble in Little China
Big Trouble in Little China was released at a time when John Carpenter's white-hot career had begun a downward trajectory. His third feature starring Kurt Russell, Big Trouble matched the action-adventure elements of Escape from New York wit...