Movies directed by Kevin Macdonald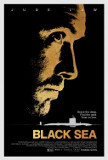 Black Sea
Director Kevin Macdonald is probably best known for The Last King of Scotland but his latest endeavor, the claustrophobic submarine film, Black Sea, owes more to his outstanding documentary, Touching the Void, than it does to his previous feature wor... Last King of Scotland, The
The Last King of Scotland, in addition to having one of the most misleading titles of any movie to open this Oscar season, could also be 2006's Hotel Rwanda. Like last year's sadly overlooked feature, this one peers into another troubled African na...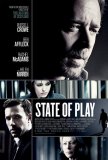 State of Play
The three screenwriters (Matthew Michael Carnahan, Tony Gilroy, Billy Ray) credited with adapting Paul Abbott's mini-series into a motion picture have done something remarkable: reduce five hours of material into less than two hours and still produ... Touching the Void
Truth, they say, is stranger than fiction… and also potentially more nail-biting and harder to believe. Touching the Void is an extreme example of this - a man versus nature epic so amazing that, if it was presented in a strictly narrative forma...