Movies starring Kerry Washington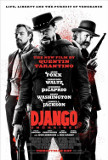 Django Unchained
One of the great strengths of Quentin Tarantino's films is the way his love of cinema permeates every frame. From subtle, throw-away lines and in-jokes to more obvious nods (such as the "old fashioned" Columbia logo at the beginning or the '70s-sty... Fanstastic Four: Rise of the Silver Surfer
Be careful what you wish for, you may get it… For non comic book fans over the age of 13, Fantastic Four: Rise of the Silver Surfer is a tedious, incoherent bore. For comic book fans of any age, it is an atrocity - the cinematic desecration o... Fantastic Four, The
Fantastic Four is the comic book that gave birth to Marvel Comics, making it the older sibling to such better-known titles as Spider-Man, X-Men, and The Incredible Hulk. The reason Fantastic Four has been relegated to the role of "ugly stepsister"... I Think I Love My Wife
Upon occasion, cinema can make for strange bedfellows. Consider, for example, I Think I Love My Wife. This relationship comedy marries the sensibilities of French New Wave auteur Eric Rohmer with the youth-friendly, sometimes raunchy humor of Chr...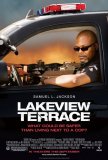 Lakeview Terrace
Robert Frost famously wrote, "Good fences make good neighbors," and that's one of the first phrases that comes to mind while watching Lakeview Terrace, the latest thriller from Neil LaBute. LaBute began his filmmaking career with the scathing In... Last King of Scotland, The
The Last King of Scotland, in addition to having one of the most misleading titles of any movie to open this Oscar season, could also be 2006's Hotel Rwanda. Like last year's sadly overlooked feature, this one peers into another troubled African na... Mr. and Mrs. Smith
The problem with Mr. and Mrs. Smith is that it's really two movies in one. The first is a sly comedy/thriller worthy of Hitchcock, and the other is a big, noisy summer action flick. The marriage of these two, like that of the title characters, is...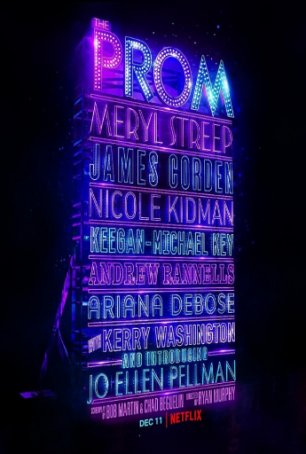 Prom, The
Despite its awkward and uneven elements, The Prom offers enough high-energy moments to be seen as a passable motion picture adaptation of the stage play written by Bob Martin and Chad Beguelin. As movie adaptations of musicals go, this one is ... Ray
Taylor Hackford's Ray has a tremendous performance by Jamie Foxx and a soundtrack that is jammed with recordings by the late Ray Charles, but both work in service of a paint-by-numbers screenplay that runs too long and could have been developed in ...