Movies with screenplay written by George Lucas And Jonathan Hales Star Wars Episode II: Attack of the Clones
Middle episodes in trilogies have the potential to be fundamentally dissatisfying. Thankfully, George Lucas has managed to avoid that pitfall for Episode II of the Star Wars saga, Attack of the Clones. Admittedly, the primary purpose of this film...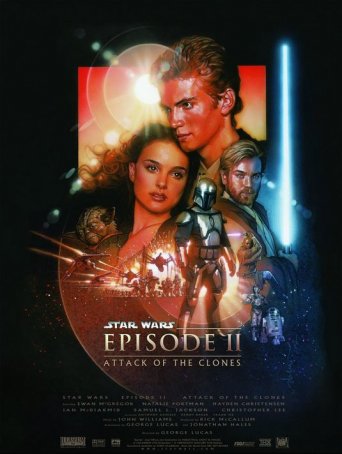 Star Wars: Attack of the Clones
Attack of the Clones suffers from "middle episode syndrome" - the tendency of the second volume in a trilogy to feel incomplete and, as a result of that incompleteness, to fail to satisfy. (A problem George Lucas was able to avoid with The ...