King Richard (United States, 2021)
November 20, 2021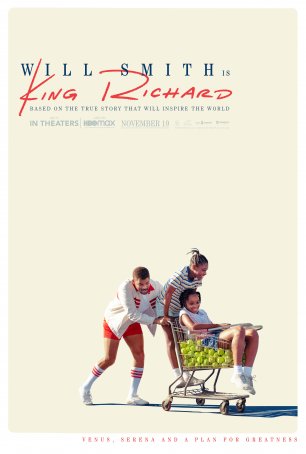 Across-the-board strong performances represent the upside of King Richard, director Reinaldo Marcus Green's part bio-pic/part hagiography of Richard Williams (Will Smith), the (in)famous father of all-time tennis greats Venus (Saniyya Sidney) and Serena (Demi Singleton) Williams. With the two stars functioning as Executive Producers, it's no surprise that the screenplay smooths many of their father's rough edges and there are times when Richard comes across as more than a little too saintly. The most honest scene in the movie is one in which his wife, Brandy (Aunjanue Ellis), dresses him down for his narcissism.
King Richard is less a recreation of Richard's life than a love story between one man and his daughters. Although it's evident that Richard adores his children, the skeptical viewer might wonder where the line exists between "overbearing despot" and "involved parent." Some of Richard's tactics – such as intending to abandon his children three miles from home – border on abusive. There's also a question about to what extent Venus' success is (at least for him) about validating his planning and methods. The movie skates around criticisms of Richard's exploitative nature and barely mentions his history of abandoning children from previous relationships. Venus and Serena's titanic accomplishments are real and undeniable. The story of their upbringing as related in King Richard is idealized.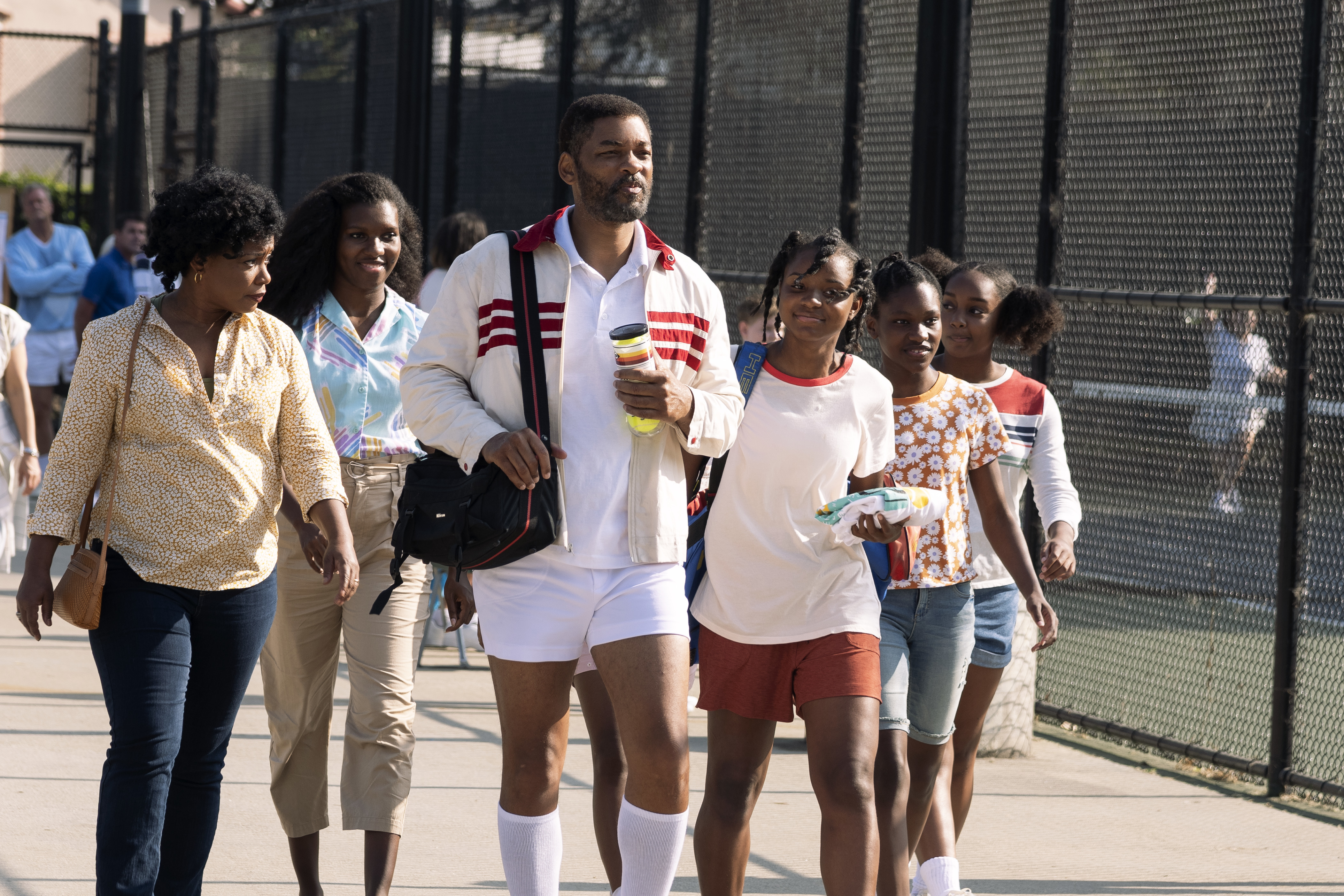 That being said, Zach Baylin's script develops an engaging dynamic between father and daughters. Although Richard makes a few mistakes along the way, he never doubts his own planning and training regimens or his daughters' abilities to persevere. From before either held a racket, he boldly predicted great things for them and devoted his energy and money to that end. His relationship with his wife is fractured – they frequently disagree, show little in the way of affection for one another, and seem bonded primarily because of their joint desire for their children's success. Brandy has three daughters from a previous marriage – Tunde (Mikayla Lashae Bartholomew), Isha (Daniele Lawson), and Lyndrea (Layla Crawford) – who are academic (but not athletic) standouts. Richard treats them as his own, although he isn't as ruthless with them as he is with Venus and Serena. King Richard chronicles the rise of the two girls from the early days when they were practicing on a local tennis court in Compton (with gang-bangers hovering around the periphery) to Venus' working with coach Paul Cohen (Tony Goldwyn) to their move to Florida to train at the academy run by Rick Macci (Jon Bernthal).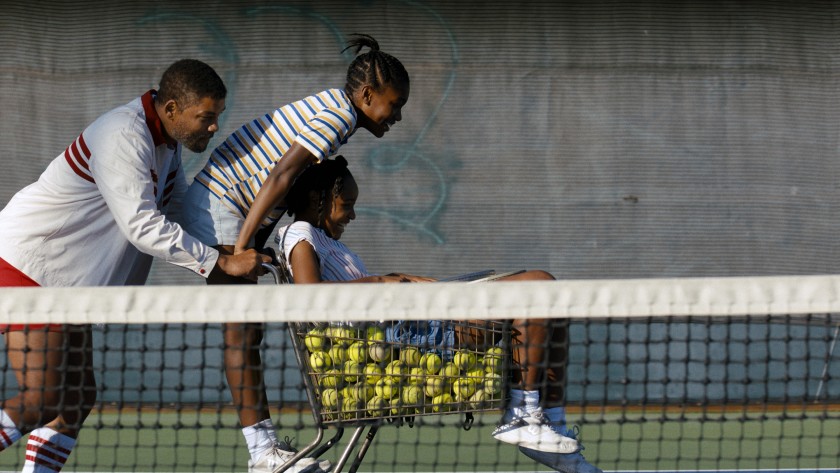 Seen from a different perspective, one has to wonder whether there's much difference between Richard and Fletcher, the brutal and uncompromising mentor portrayed by J.K. Simmons in Whiplash. To portray the title character, Will Smith has clearly made a careful study of the real man, capturing his physical mannerisms to go along with a lived-in personality that evinces more than mere impersonation. Smith seeks to find Richard's humanity, moving him away from the quasi-villainous territory inhabited by Fletcher and into a more heroic sphere. Richard is seen as someone who will do anything for his daughters. The actor's work here rises to the level of what he achieved in Ali, which was previously considered by many to be his best portrayal. The supporting performances are all strong, particularly Aunjanue Ellis as Brandy and Saniyya Sidney as Venus. Jon Bernthal adds an element of levity to the often-exasperated coach Rick Macci. (The movie doesn't feature a raft of cameos by real-life tennis luminaries, although actors play the likes of John McEnroe, Pete Sampras, Jennifer Capriati, and Arantxa Sanchez Vicario.)
As would be expected from a movie about the rise of two young tennis stars (although the focus, given the time period, is much more on the older Venus), there's plenty of court action. King Richard makes the mistake of becoming a hybrid sports movie during a climactic match. There's too much fixation on individual points when the important thing is what happens after the bout. There's no tension because, win or lose, we know who Venus will become. The movie as a whole isn't about moments but a synthesis of all the factors that enriched the girls' tennis DNA. Regardless of how much is true, how much has been softened and reshaped to suit the movie's perspective, and how much is fabricated, the end result is compelling drama with top-notch performances and a feel-good denouement.
---
King Richard (United States, 2021)
---

Three...better movies of this genre
worse movies of this genre
Three...better movies of Will Smith
worse movies of Will Smith
Three...better movies of Aunjanue Ellis
(There are no more better movies of Aunjanue Ellis)
worse movies of Aunjanue Ellis
(There are no more worst movies of Aunjanue Ellis)
Three...better movies of Jon Bernthal
worse movies of Jon Bernthal