Movies with cinematographer Robert Elswit American Dreamz
Is it possible to satirize something that, in and of itself, often crosses the line into self-parody? That's a question that American Dreamz attempts to address. The objects of Paul Weitz's lampoon are two ripe ones: American Bush and American Id... Boogie Nights
There was a time during the long history of the adult entertainment industry that porn films showed signs of artistic ambition. During the late '70s, a small cadre of directors believed that they could combine the raunch of real sex with an in... Bounce
Bounce delivers exactly what viewers expect from a romance: two people who meet under unusual circumstances fall in love, then are pushed apart by complications before finding each other again. There are no surprises, twists, or unexpected turns ...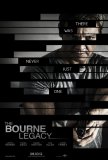 Bourne Legacy, The
The total worldwide box office gross for the first three Jason Bourne movies (The Bourne Identity, The Bourne Supremacy, The Bourne Ultimatum) is nearly one billion dollars (more if adjusted for inflation). With that kind of money in play, was ther...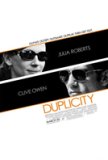 Duplicity
When it comes to spy thrillers, Tony Gilroy knows the game. The formula for a crackling entry into this genre is simple enough: keep the action moving and the twists coming, then engage in one late innings sleight of hand that pulls the rug out fr... Gigli
I saw Gigli for much the same reason that a good portion of the movie's eventual audience will see it. Jen and Ben? No. Morbid curiosity? Yes. After all, it had become fashionable to rip Gigli. The advance word on this film was so vicious tha... Good Night, and Good Luck
"Those who cannot learn from history are doomed to repeat it." - George Santayana It's astounding that a treatment of a factual incident from five decades ago could have such powerful resonance today. Lessons learned, it seems, are not taken t... Hard Eight
Inertia. The dictionary defines it as "a property of matter by which it remains at rest or in uniform motion," and this is an apt descriptor for Paul Thomas Anderson's debut feature, Hard Eight. During the first half, virtually nothing happens --... Heist, The
Since the death of Alfred Hitchcock, many filmmakers have vied to succeed the Master of Suspense. With apologies to rip-off artist Brian De Palma, my vote goes to David Mamet, whose films House of Games and The Spanish Prisoner can stand alongside ...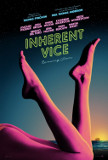 Inherent Vice
At first glance, Inherent Vice might seem to be a detective story. Look a little closer, however, and it becomes clear that this is Paul Thomas Anderson's idea of a comedy. There's slapstick, lowbrow material, and enough strange characters an...