Where the Crawdads Sing (United States, 2022)
July 15, 2022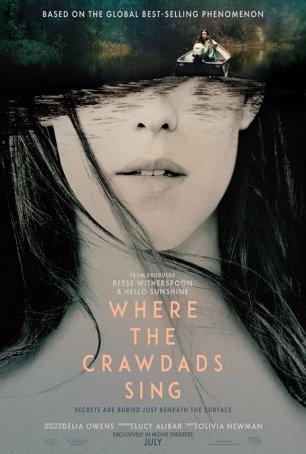 The screen adaptation of Delia Owens' Where the Crawdads Sing, written by Lucy Alibar and directed by Olivia Newman, comes with a built-in audience – the novel has (to date) sold 12 million copies and, if only a fraction of those readers pays for a movie ticket, the box office intake could be impressive. Although it's true that real-life controversies related to the author's conservation efforts in Zambia during the 1990s have tainted Owens' reputation, the movie is two degrees removed from any alleged criminal wrongdoing and should be allowed to stand on its own. Both Reese Witherspoon (who produced the film) and Taylor Swift (who contributed a song) share this view.
Where the Crawdads Sing (a metaphorical title since "crawdads," a.k.a. crayfish, don't make any noise) combines elements of an unconventional coming-of-age story with a procedural murder mystery. A portion of the story unfolds in 1969 with the murder trial of Kya Clark (Daisy Edgar-Jones), the so-called "Marsh Girl" who has been arrested in connection with the suspicious death of her ex-lover, Chase Andrews (Harris Dickinson). As the trial unfolds, we are treated to a lengthy series of flashbacks narrated by Kya as she relates her past to her lawyer, Tom Milton (David Strathairn).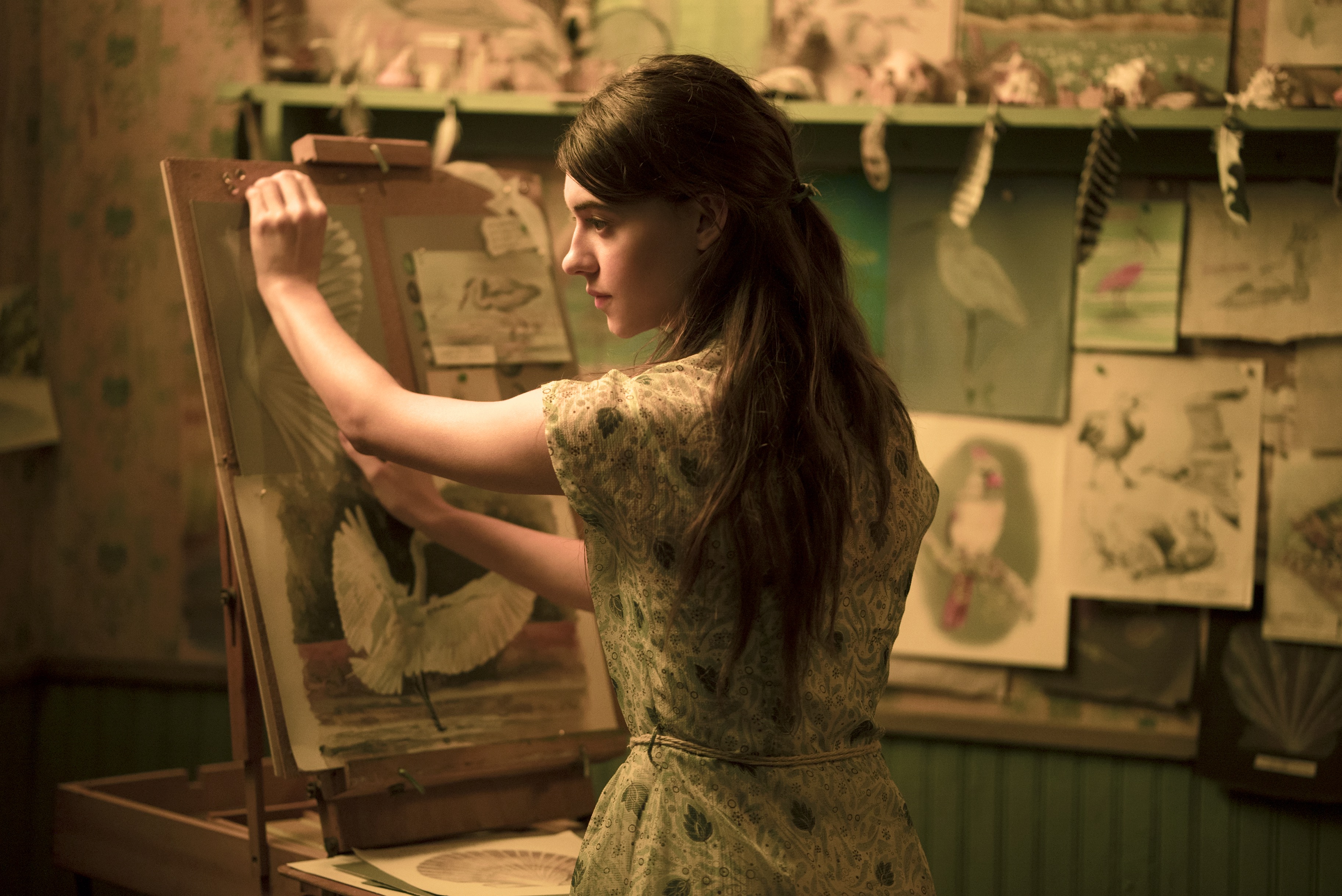 Kya's childhood is a thing of nightmares, living with an explosive and violent drunken father (Garret Dillahunt), whose physical abuse drives away first Kya's mother (Ahna O'Reilly) then her siblings. Eventually, Kya's father also disappears, leaving her alone in the house. She has few friends and the townspeople shun and demean her. A romantic relationship with her childhood friend Tate (Taylor John Smith) ends when he disappears from her life after going to college. She ends up with Chase, a better-connected but less-refined version of Tate who proclaims his love when all he really wants is a wild bit on the side.
The movie is especially effective in the way it develops the North Carolina marshlands into as vital a character as any of the humans. The composition of many of those scenes (shot by cinematographer Polly Morgan) with their light, effervescent shades and darker shadows, echoes how the movie's dramatic tone shifts and blends. The flashback sequences detailing Kya's tenacity and isolation are among the film's most compelling. It's easy to understand how someone as intelligent and perceptive as Kya could fall for the seemingly transparent manipulations of Chase when one thinks back to the tragic (but beautifully filmed) 4th of July when hope turns to loss for her on a beach.
The court proceedings are less interesting, seeming more often than not like excerpts from a low-rent John Grisham novel. Viewers may be more interested in the resolution of the mystery than the filmmakers appear to be. It's treated largely as an afterthought (this is faithful to the novel) and, although there is a revelation of sorts, it's perfunctory and not terribly satisfying. Although I wouldn't go so far as to claim that the coming-of-age scenes are unique, the courtroom material feels less so.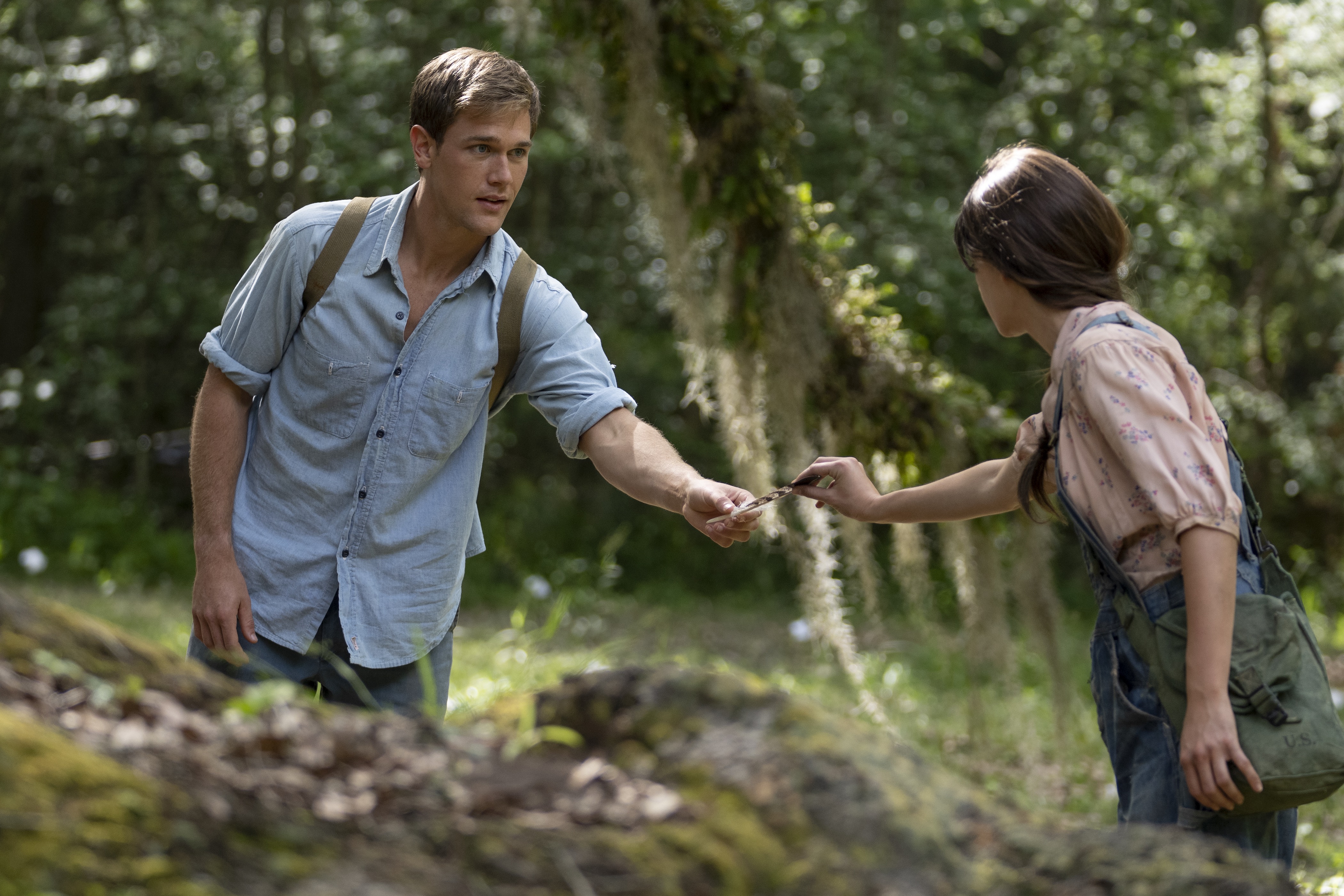 A stellar performance by little-known British actress Daisy Edgar-Jones anchors the film and goes a long way toward bonding the viewer with the main character and allowing the filmmakers a certain leeway when it comes to contrivances. Edgar-Jones is capable of bringing out the naïve, curious, and stubborn aspects of Kaya's personality. She's perhaps a little too poised (especially when one considers the title character in Nell, with Jodie foster playing a considerably less civilized feral child) but Edgar-Jones sells Kya's seeming contradictions. She reminds me of a young Charlotte Gainsborough. Most of the supporting roles are played by under-the-radar actors – this isn't a "star" vehicle. The most recognizable name is David Strathairn, who is returning to the kind of role he often played for John Sayles (before mainstream filmmakers discovered how good he is).
I feel as if I've been using the term "old-fashioned" to describe the few recent movies that have focused on storytelling and character development. In a way, those qualities, which were once the hallmarks of well-received motion pictures, have become lost in a sea of special effects and spectacle-related aspects. Where the Crawdads Sing is not without flaws but it draws the viewer into its specific time and place and offers an engaging two-hour escape into the life of a memorable individual. More movies today could learn from such an "old-fashioned" approach.
---
Where the Crawdads Sing (United States, 2022)
---

Three...better movies of this genre
worse movies of this genre
Three...better movies of Daisy Edgar-Jones
(There are no more better movies of Daisy Edgar-Jones)
worse movies of Daisy Edgar-Jones
(There are no more worst movies of Daisy Edgar-Jones)
Three...better movies of Taylor John Smith
(There are no more better movies of Taylor John Smith)
worse movies of Taylor John Smith
(There are no more worst movies of Taylor John Smith)
Three...better movies of Harris Dickinson
(There are no more better movies of Harris Dickinson)
worse movies of Harris Dickinson