Movies starring Abigail Spencer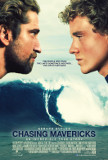 Chasing Mavericks
Chasing Mavericks feels like two completely different movies that have been mashed together. The first, a derivative and unsatisfying coming-of-age story about a Santa Cruz boy and his adopted father figure, seems uncharacteristically weak for the ...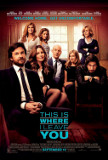 This Is Where I Leave You
This Is Where I Leave You is a card-carrying member of the "family reunion" category of motion pictures wherein circumstances bring together characters whose once-close relationships have grown distant over the years. The mechanism by which this ha...