Movies starring Damian Lewis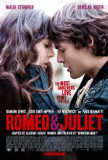 Romeo & Juliet (2013)
A staple of high school literature classes, Romeo & Juliet has proven no less popular with filmmakers, who return to this classic on a regular basis. The problem with making a new version of Shakespeare's most read romance is that, like Hamlet, the... Unfinished Life, An
Robert Redford on a horse roaming the wide-open countryside of Wyoming - doesn't sound like much of a stretch, does it? What is unusual about Redford's participation in Lasse Hallström's An Unfinished Life is that the actor in as unkempt as he ha...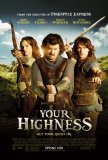 Your Highness
When assessing the small motion picture sub-genre of the "fantasy comedy," it's necessary to acknowledge that the impregnable pinnacle is occupied by Rob Reiner's The Princess Bride, a classic whose prominence may never be challenged. Your Highnes...