Movies starring Johnathon Schaech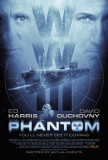 Phantom
With a title like Phantom, one might easily assume that this movie is a ghost story. In actuality, however, it's a submarine thriller loosely based on actual events from 1968. The tale told by Phantom falls into the realm of "historical fiction." A... Prom Night
Spoilers, I suppose… Sony is releasing Prom Night under their "Screen Gems" imprint. Gems? More like turds. By its nature, the slasher film is not a terribly deep or complicated effort. To be successful, all such a movie needs is a sympath...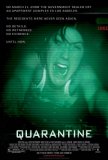 Quarantine
It has become tiresome to travel to a multiplex seemingly every other Friday to see the latest remake of a foreign horror film. For the most part, the problem isn't that these productions are remakes but that they're bad remakes. In some cases, t...